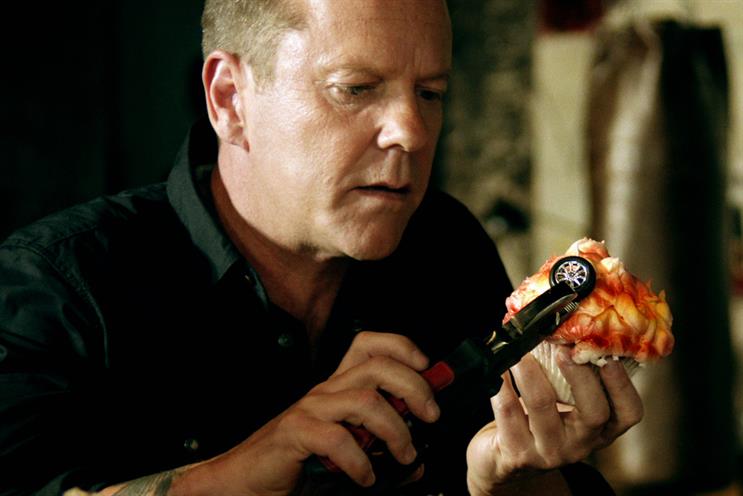 Score: 8
Last year: 8
During 2012, Mother boosted the cultural scene in Clerkenwell and made one of its founding partners a multimillionaire.
The agency also injected some fun into the ad break, getting Kiefer Sutherland to put a 24-style spin on cupcake-making and Megan Fox to talk to dolphins for Acer. Meanwhile, Mother brought The Secret Policeman's Ball to New York for its anniversary, staging a star-studded televised concert for the charity.
Mother's new-business highlights included picking up HTC's £100 million global advertising. However, their relationship was to prove short-lived, with the brand moving the account in-house in early 2013. The agency also won Zeebox, Green & Black's, UKTV's Dave, Watch and Alibi channels, and Cancer Research's Race for Life after a pitch.
The Ikea "playin' with my friends" spot was a creative highlight, along with the Acer campaign and Stella Cidre work. Other high-profile activity from Mother's creative department, led by the partner Stephen Butler, included the Moneysupermarket.com campaign and Olympics work for Coca-Cola.
Stef Calcraft, a founding partner, sold his 25 per cent shareholding back to the company for £6 million after resigning from the agency group's boards. He remains in his role at Mother, which the share sale values conservatively at £24 million. The buyback shows the agency will look to preserve its independence at a time when all around have sold to big holding companies.
Mother is adept at making a cultural impact outside of advertising. The agency hosted the play Enquirer in the building that housed its former offices after converting it into a new cultural and tech space called "Mother at the Trampery". Spearheaded by the partner Dylan Williams, the agency also hosts a monthly meet up for tech starts-ups, coders and venture capitalists called MiniBar.
2012 was a fine year for Mother, with some standout work, but it still needs to improve creatively to get back to the consistency of output it had in its heyday.
Mother London
Type of agency
Creative
Company ownership
Mother Holdings
Key personnel
Stephen Butler partner
Stef Calcraft partner
Robert Saville partner
Mark Waites partner
Dylan Williams partner
Nielsen billings 2012
£163m
Nielsen billings 2011
£161m
Declared income
n/a
Total accounts at year end
50
Accounts won
11 (biggest: Acer Intel)
Accounts lost
0
Number of staff
220 (+8%)
Score key: 9 Outstanding 8 Excellent 7 Good 6 Satisfactory 5 Adequate 4 Below average 3 Poor 2 A year to forget 1 Survival in question

How Mother rates itself: 8

"Mother has always believed in the power of creativity and the benefits of independence. This year we have been pleased to welcome to the family many clients abroad as well as at home who share those beliefs."