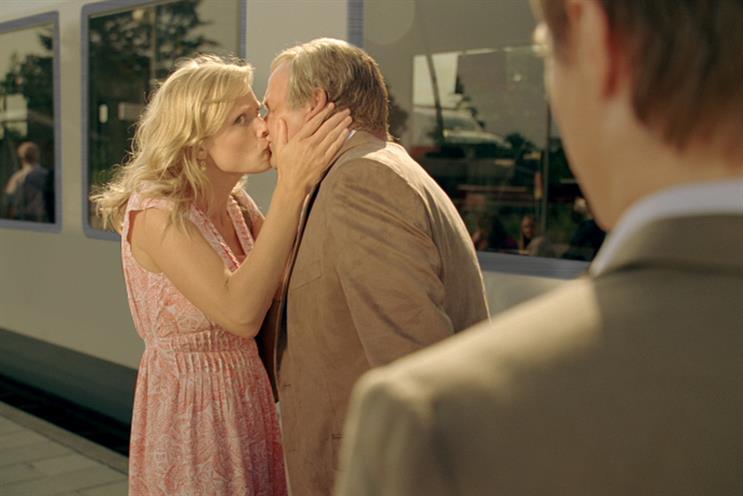 Score: 7
Last year: 6
The trouble with assessing OMD Group's three constituent agencies in one report is that they all have different stories to tell. However, the story for each in 2012 seemed broadly positive. Each had high client retention rates, strong (or improving) internal cultures and brought in decent bits of new business.
Manning Gottlieb OMD's new-business year was the most impressive, adding additional work from clients such as Waitrose and Virgin Media, as well as the £39 million Specsavers account. There was a Media Grand Prix for Google at Cannes, but also a veritable goodie bag of other gongs. MG OMD's successes are not shouted from the rooftops, but perhaps this year the agency will find a stronger voice in the market.
OMD UK also brought in PepsiCo's £7 million soft-drinks account to add to its work for the company's snacks arm, as well as the NSPCC and Wickes search businesses (the latter win prevented Aegis from extending its above-the-line relationship).
The managing director, Dan Clays, settled in and instituted a revolution of sorts at the agency. It is too early to say whether his appointments will work in the long term, but the early signs are good.
M2M added the cheeky Paddy Power brand to its roster, as well as bringing in smaller wins such as Florette and challenger brands such as Huawei. Then, in early 2013, it emerged that M2M would be the UK home for HTC. The agency is growing quickly, its staff numbers are up 30 per cent and it is becoming one of the smaller of the big agencies (rather than being one of the big among the smaller ones).
OMD Group has not reached the conclusion of its story under Philippa Brown. But, now that OMD UK is moving in the right direction at last, we are into the third act.
OMD Group
Type of agency
Media
Company ownership
Omnicom
Key personnel
Philippa Brown chief executive, Omnicom Media Group UK
Dan Clays managing director, OMD UK
Robert Ffitch managing director, Manning Gottlieb OMD
Alistair MacCallum managing director, M2M
Nielsen billings 2012
£814m
Nielsen billings 2011
£768m
Declared income
£60.7m (2011)
Total accounts at year end
143
Accounts won
24 (biggest: Specsavers)
Accounts lost
3 (biggest: Sony Music Entertainment)
TV
51%
Press
27%
Outdoor
10%
Radio
6%
Online
6%
Number of staff
528 (+3%)
Score key: 9 Outstanding 8 Excellent 7 Good 6 Satisfactory 5 Adequate 4 Below average 3 Poor 2 A year to forget 1 Survival in question


How OMD rates itself: 8
"2012 saw OMD reach new heights in its strive for excellence with: 40 group award wins for our client work, including Cannes Grand Prix and IPA Effectiveness Grand Prix; £148m of new business; strong client retention; Gold IPA CPD award; new leadership talent at OMD UK in Dan Clays, creativity at our core and a new creative director at OMD UK; and top EMEA agency ranking by Recma for the sixth consecutive year."