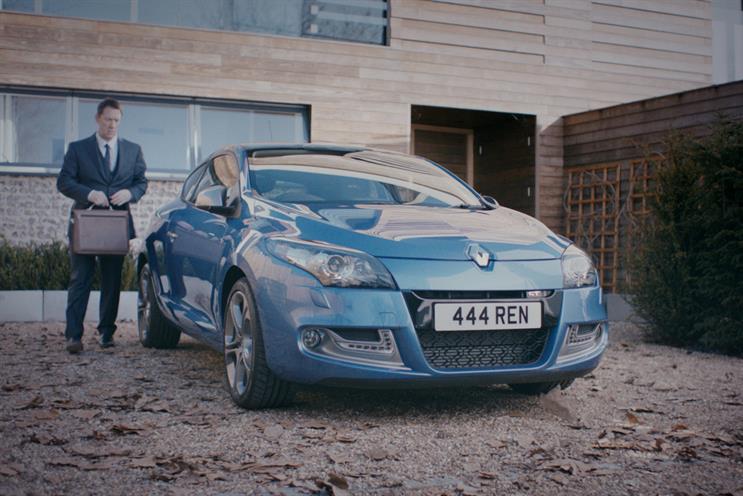 Score: 4
Last year: 6
There seems little point dwelling on the whole sorry "did they/didn't they" saga of Confused.com, which the agency claimed that it won in 2012 but, subsequently, failed to produce any work for. Nonetheless, it was one of the very few new-business talking points emerging from Publicis last year. The loss of the British Army also put a major dampener on the year and, with Ballantine's also departing, we expect that the new-business function marked the end of the year with only muted celebrations.
At least there was staff news to talk about. In fairness, the agency spent most of the year (as it did in 2011) without a strategy head as the chief executive, Karen Buchanan, patiently and diligently crossed off the days on her calendar before Tony Quinn was finally released from all the obligations on his WPP/JWT contract. However, his arrival provides Publicis with much-needed planning clout (and, dare we say, a public face for an agency that appeared to spend 2012 sleeping).
The arrival of Ogilvy & Mather's Andy Bird as the executive creative director means that the agency finally has all its pieces in place. However, it did lead to some intrigue (and a degree of sympathy) for Adam Kean, who had been running the creative department single-handedly for nearly a year. The man who had joined in 2008 as the joint executive creative director departed unceremoniously, but creative highlights on key accounts such as Renault had been hard to spot for some time.
If the arrival of Quinn and Bird sparks some sort of renaissance, then that can only be a good thing – it would be frustrating for Publicis to continue with the engine turning over but failing to get into gear. Let's hope the chemistry between the three agency principals leads to something more fruitful than it delivered during 2012.
Publicis London
Type of agency
Advertising
Company ownership
Publicis Groupe
Key personnel
Nigel Jones group UK chairman and chief executive
Karen Buchanan chief executive
Andy Bird executive creative director
Tony Quinn chief strategy officer
Enda McCarthy chief operating officer
Nielsen billings 2012
£214m
Nielsen billings 2011
£176m
Declared income
£38.2m
Total accounts at year end
62
Accounts won
4 (biggest: Confused.com)
Accounts lost
2 (biggest: Ballantine's)
Number of staff
305 (no change)
Score key: 9 Outstanding 8 Excellent 7 Good 6 Satisfactory 5 Adequate 4 Below average 3 Poor 2 A year to forget 1 Survival in question

How Publicis London rates itself: 6

"A very industrious year for us. Lots of exciting work for brands as diverse as Tourism Ireland, Renault, Army, SCA and Beefeater. Two big hires in Andy Bird, our ECD, and Tony Quinn, our new CSO. Several new business wins including Confused.com and Dacia and big organic growth from clients including P&G. And we also moved 550 people from Baker Street to Oxford Street. Everything in place for a leap in 2013."