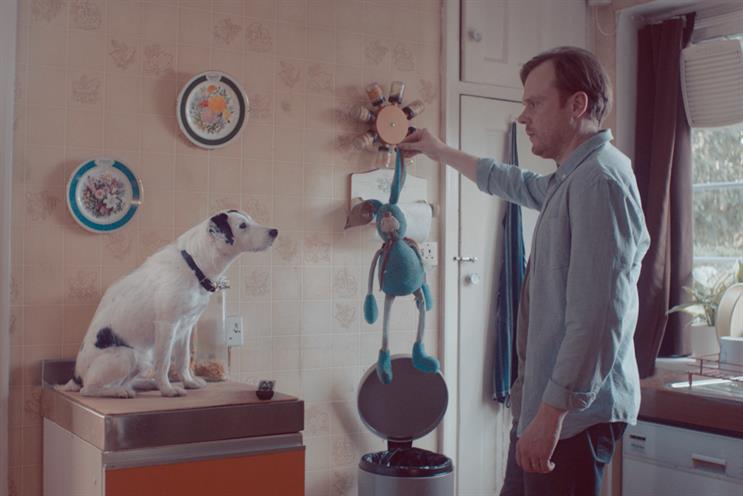 Score: 3
Last year: 6
It was a roller coaster 2012 for The Red Brick Road, one with extreme highs, lows and uncertainty throughout.
As in 2011, The Red Brick Road was busy making management changes in 2012. However, while the previous year was about integrating the founders of Ruby into its sister agency, 2012 was about them taking over The Red Brick Road as part of a management buyout that was finalised in February 2013.
The Ruby founders David Miller, Ben Mitchell, Richard Megson and Matt Davis replaced The Red Brick Road's core team of partners following the loss of the agency's biggest and longest-standing client, Tesco.
The Red Brick Road resigned the £110 million business after a pitch was called in April. The decision was devastating for the agency, which attributed two-thirds of its £163 million billings to the retailer, according to Nielsen figures. It also prompted the chairman, Paul Weinberger, who had been instrumental in Tesco's advertising over the previous 22 years, to quit.
Following Tesco's decision to appoint Wieden & Kennedy, Weinberger's fellow co-founders Paul Hammersley and David Hackworthy also departed, to EDC and Fallon respectively.
The loss also led to a whopping 40 per cent headcount reduction at The Red Brick Road, whose staff has shrunk to 53.
On the upside, The Red Brick Road's biggest client is now Suzuki after it won the £8 million ad business from Nexus/H at the beginning of the year. Jägermeister, another account picked up in 2012, also ranks as a top-spending client, along with Magners. Early work for Jägermeister impressed, as did The Red Brick Road's standout spot of 2012, its "Harvey and Rabbit" commercial for Thinkbox.
The agency is now a different proposition, with new leaders and priorities. While its founders experienced a year to forget in 2012, its new management team is positive about the future. And why not? After all, this year can't be much worse.
The Red Brick Road
Type of agency
Integrated advertising
Company ownership
Independent
Key personnel
David Miller managing director
Ben Mitchell planning director
Richard Megson creative director
Matt Davis creative director
Nielsen billings 2012
£111m
Nielsen billings 2011
£163m
Declared income
£11.7m (2011)
Total accounts at year end
14
Accounts won
5 (biggest: Suzuki)
Accounts lost
1 (Tesco)
Number of staff
53 (-40%)
Score key: 9 Outstanding 8 Excellent 7 Good 6 Satisfactory 5 Adequate 4 Below average 3 Poor 2 A year to forget 1 Survival in question

How The Red Brick Road rates itself: 5
"A whirlwind year of emotional farewells (our founding client Tesco) and triumphant hellos (to new integrated advertising clients Suzuki, Jägermeister, ADT and Blistex). Our agency shape and leadership changed to reflect our clients' needs. But our commitment to our people, innovation and to big creativity was as strong as ever (awards continued from our famous Thinkbox and Magners campaigns)."