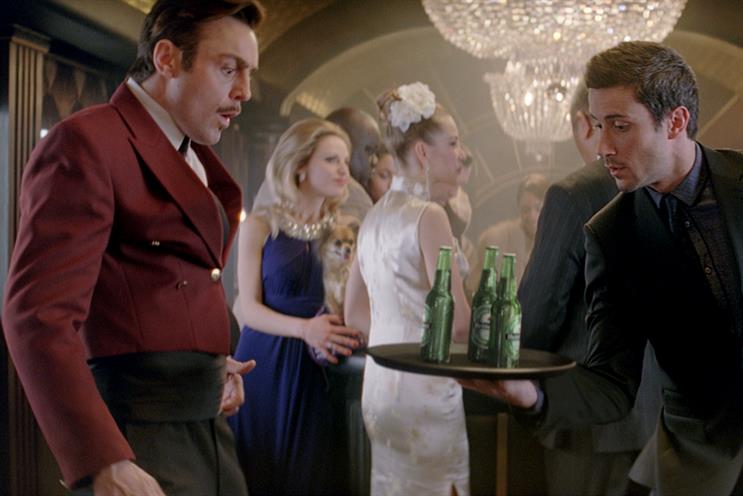 Score: 6 Last year: 5

The relative stability of Starcom MediaVest Group's client base during 2012 was to be welcomed after a couple of years when its losses had overshadowed any gains. Steady progess was made as the group enhanced its digital offering and made at least one significant hiring.
SMG entered 2012 with forward momentum after scooping the global Novartis business in December 2011, and the London office continued to play a key part in the network's international fortunes – helping to capture the global Heineken business (it previously handled the UK account). The agency landed more than 20 accounts in total, many of them search-related for the likes of GE and Bristol-Myers Squibb. It struggled to capture a great deal of large-scale traditional media business but did land accounts including Travelodge and SAV Credit. SMG's only loss was the Harveys account, which moved to Walker Media.
In March, Matt James, the managing director of Starcom, resigned to further his career in Australia. The agency appointed Pippa Glucklich from Arena Media to replace him, a shrewd move according to most observers.
SMG talks a good game in delivering new-media solutions and seems well-placed to capitalise on growth in non-traditional channels. But eye-catching work for clients seemed thin on the ground – a deal on behalf of Procter & Gamble's haircare products to create branded content in Pearl & Dean-represented cinemas was one of its more notable achievements.
Investment in SMG's content arm, Liquid Thread, looks set to move such initiatives up the agenda. The agency strengthened the unit's management, promoting Amice Lock to the post of managing director and hiring Rupert Britton from Drum as the content strategy director.
All in all, SMG should be quietly pleased with its 2012. It will be interesting to see if it can build on this with a more dynamic 2013.
Starcom MediaVest Group
Type of agency
Media
Company ownership
Publicis Groupe
Key personnel
Stewart Easterbrook chief executive, Starcom MediaVest Group UK
Steve Parker managing director, MediaVest
Pippa Glucklich managing director, Starcom
Rachel Forde managing director, P&G United
Ian James chief digital officer
Nielsen billings 2012
£406m
Nielsen billings 2011
£423m
Declared income
n/s*
Total accounts at year end
88
Accounts won
22 (biggest: Travelodge)
Accounts lost
1 (Harveys)
TV
56%
Press
10%
Outdoor
5%
Radio
4%
Search
7%
Digital
18%
Number of staff
456 (+8%)
Score key: 9 Outstanding 8 Excellent 7 Good 6 Satisfactory 5 Adequate 4 Below average 3 Poor 2 A year to forget 1 Survival in question
Footnote: *indicates where agencies claim the corporate governance constraints of the Sarbanes-Oxley legislation.

How Starcom MediaVest rates itself: 8

"SMG's 2012 focus was delivering dynamic experiences for our clients'consumers which is at the heart of our Human Experience Company vision. This approach led to revenue growth ahead of market, with 29 new business wins, including Novartis, Travelodge, Heineken & Tetley. Product success with Media Week Gold for Data Innovation; Talent initiatives recognised with Times Top 100 Best Companies accreditation, L&D IPA Gold, Mumsnet Gold Award & the largest agency involvement in Google IPA Squared."