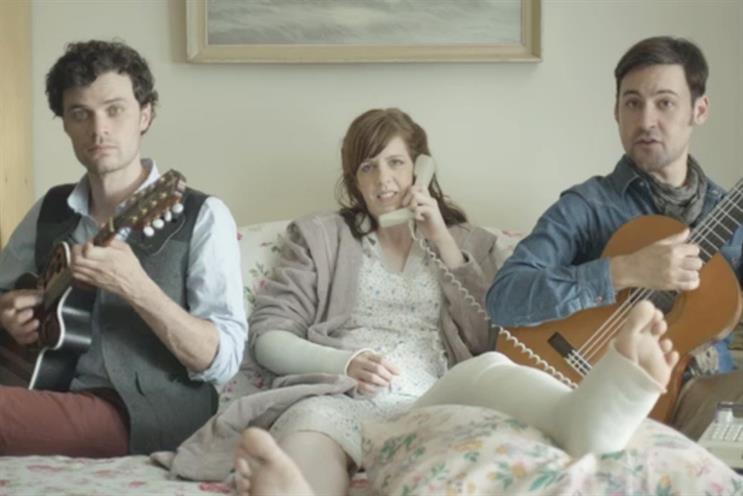 Score: 7
Last year: n/a
The independent agency Now gained vital momentum during its first full year of operation. It seems essential for start-ups to land new business and create work that stands out.
Now achieved these targets in 2012.
Buildinag on solid foundations in the shape of its founding Butlins and Florette clients, Now won six accounts last year: BT Business, Claims Direct, the Department of Health (tobacco control), Habitat, New York Bakery Co and the retail chain Sacoor Brothers.
Its tie-up with the EDC-owned Dare, which holds a minority stake in Now, helped the agency win the strategy chunk of the DH account (Dare executes the campaigns). BT Business was a blue-chip win in a tough pitch and Claims Direct was a sizeable capture for the agency.
Now prides itself on its "immediate action, immediate results" positioning and clients appear to have bought into this. The resulting work, from the creative partner John Townshend's department, was good, especially as it was often for clients outside the most exciting advertising categories.
Work for Butlins and Florette established clear positionings for each brand that were iterated through some charming work and the "remarkable effect" Claims Direct TV activity was surprisingly likeable given the category.
Now's impressive launch team remained in place, offering a neat blend of commercial, creative and planning talent that clients are clearly buying into. The agency added to this with a range of senior and more junior hirings. Among the more experienced were Steve Paskin, a former Leagas Delaney creative director, who joined as a creative director.
During 2012, Now fulfilled expectations and created something of a niche for itself around developing campaign ideas that deliver quick, measurable results. In 2013, it will be interesting to see if the agency continues on this journey while investing in diverse talent that can work in emerging channels.
Now
Type of agency
Advertising
Company ownership
Independent
Key personnel
John Townshend creative partner
Kate Waters strategy partner
Mark Lund managing partner
Melissa Robertson managing partner
Nielsen billings 2012
£5m
Nielsen billings 2011
n/a
Declared income
£1.9m
Total accounts at year end
8
Accounts won
6 (biggest: BT Business)
Accounts lost
0
Number of staff
21 (+75%)
Score key: 9 Outstanding 8 Excellent 7 Good 6 Satisfactory 5 Adequate 4 Below average 3 Poor 2 A year to forget 1 Survival in question

How Now rates itself: 7
"It was a year of really good progress with work we were very proud of on Florette, Habitat, Claims Direct and BT, with more about to break on Butlins, Petplan and DH. We started working with some great new clients including most of the above and there are some more in the offing. We nearly doubled our size and hired some more splendid Now people. We've enjoyed it and we're looking forward to 2013."