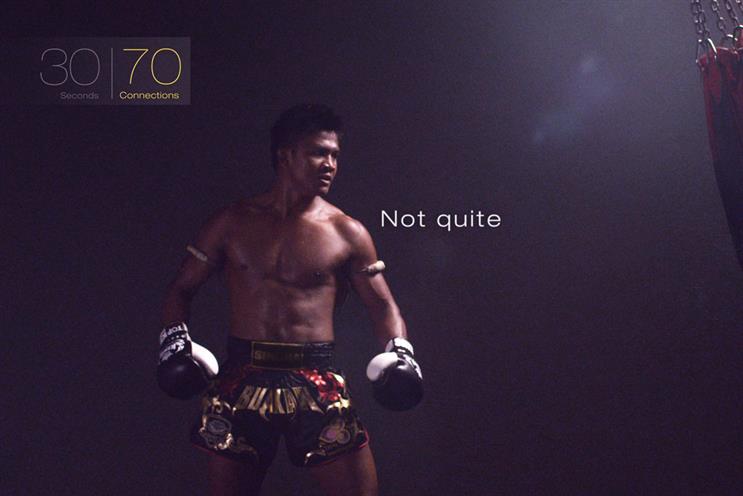 Score: 6
Last year: n/a
After less than two years, Atomic London – an agency born from the embers of DDB following its merger with Adam & Eve – makes its debut in the Campaign School Reports.
Atomic's creation was somewhat overshadowed by the launch of the Helen Calcraft/Danny Brooke-Taylor/Andy Nairn start-up (the then unnamed Lucky Generals) in the same week. Unfortunately, it has lived somewhat in the shadows ever since.
That is not to say that Atomic's founders have not found and pursued their own niche with some success – it's just that some of their work has also failed to see the sunlight (in the UK, at least).
However, the old hands of Atomic provide an alternative point of view to some of the more funky start-ups and there is clearly a market for this. Most notable in 2013 was the agency's win of the £5 million Bentley account in a contest against the founders' alma mater Adam & Eve/DDB. Victory in this tussle must have been particularly sweet. The other wins – Prudential and Cancer Research UK – aren't necessarily ones to get the pulse racing or make the founders millionaires overnight. But on top of the existing founding client base – Star Alliance and Alpari – there is a solid and diverse enough suite of creative opportunities.
And this is one area where the agency has managed to produce some distinctive, thoughtful and interesting work (Thai Airways being a prime example) – unfortunately, because of the international nature of its client base, much of this may never have been seen in the UK. Is this a weakness? Not necessarily. Atomic is ploughing its own furrow with a degree of success. But it would still be nice to see the agency make its mark on the domestic market rather than just overseas – maybe not such a bad problem for its founders to wrestle with in 2014.
How Atomic London rates itself: 7
Atomic London's year in a Tweet: Dog straining on leash as new clients come to stay. Green shoots of creativity appearing. Time to unleash dog and really change behaviour.
Atomic London
Type of agency
Creative, behaviour change
Company ownership
Independent
Key personnel
Nick Fox partner
Guy Bradbury partner – creative
Jon Goulding partner
Richard Hill partner – planning
Declared income
n/s
Total accounts at year end
7
Accounts won
3 (biggest: Bentley)
Accounts lost
0
Number of staff
42 (+162%)
Score key: 9 Outstanding 8 Excellent 7 Good 6 Satisfactory 5 Adequate 4 Below average 3 Poor 2 A year to forget 1 Survival in question
Footnote: *indicates where agencies claim the corporate governance constraints of the Sarbanes-Oxley legislation.