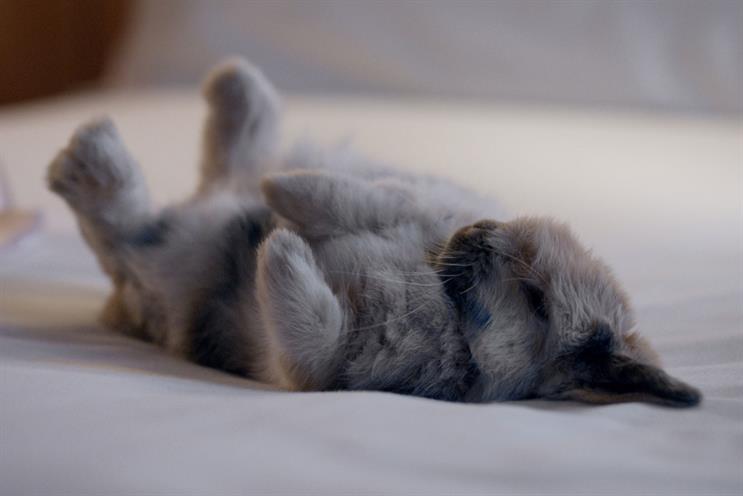 Score: 4
Last year: 7
Two stories can sum up BETC London in 2013, and both are true. The first is of a young, ambitious start-up, which won the global advertising account for the second-biggest spirits brand in the world with a team of fewer than 30. The £60 million Bacardi win and BETC London's first ad for the brand, the gritty "untameable since 1862", deserve high praise.
The film catalogued the maverick history of the Bacardi family in a haze of fire, smoke and crowds, and sits with other fine work by the agency including the resurrection of the Diet Coke Hunk in a popular 30th-anniversary spot and the sweet "snuggling bunnies" for the hotel chain Ibis. Over 2013, BETC London doubled in staff numbers, hiring from the likes of Abbott Mead Vickers BBDO and Adam & Eve/DDB, and doubled its revenue. Its two lost accounts were resignations due to conflicts with Bacardi.
Things were looking rosy for the affectionately nicknamed "Betsy" and it moved into new Soho offices, where the Diet Coke Hunk (real name: Andrew Cooper) was often spotted.
But the second half of the year introduced another, more disquieting, narrative. Beyond Bacardi, the agency failed to convert other pitches – including United Biscuits, Tetley, Volvo and Tic Tac – that could have introduced the next phase of its success. These disappointments led to tensions between its owners in Paris and the London founders, Matthew Charlton and Neil Dawson. This ultimately led to the latter two's dramatic departure from the agency at the start of 2014.
After the rocky period, the agency could still emerge from the shadow of its sister shop BETC Paris. Whether this happens will depend on the new leadership (headed by the former number three, Andrew Stirk) taking the reins fast to ensure the right story prevails and the agency fulfils its potential.
How BETC London rates itself: 6
BETC London's year in a Tweet: A watershed year. Big work on big brands: Diet Coke hunk & global 'Untameable' Bacardi. Exceptional growth. Doubled in revenue & size.
BETC London
Type of agency
Advertising
Company ownership
Havas
Key personnel
Andrew Stirk chief executive
Rosie Bardales executive creative director
Nielsen billings 2013
£26m
Nielsen billings 2012
£9m
Declared income
n/s
Total accounts at year end
15
Accounts won
3 (biggest: Bacardi)
Accounts lost
2 (biggest: Cockburn's – resigned)
Number of staff
28 (+100%)
Score key: 9 Outstanding 8 Excellent 7 Good 6 Satisfactory 5 Adequate 4 Below average 3 Poor 2 A year to forget 1 Survival in question
Footnote: *indicates where agencies claim the corporate governance constraints of the Sarbanes-Oxley legislation.