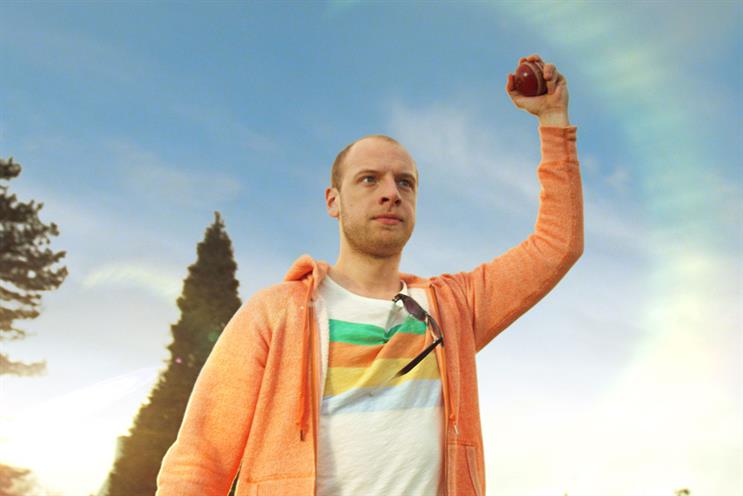 Score: 8
Last year: 7
The fact that Creature London continues to roar with a disproportionately loud voice is testament to the big personalities that make up the management team. It's only a small shop, but the client list is already one that some agencies of twice or thrice its vintage would eye up jealously. Particularly juicy (and probably crucial to the whole enterprise) is the Carling account that Creature managed to wrest from VCCP following a hotly contested pitch and for which it produced a series of light-hearted spots that harked back to the brand's late 80s/early 90s WCRS heyday.
In 2013, this roster of clients continued to grow as Creature became a regular fixture on pitchlists (revealing that the intermediaries also seemed to like what it was doing) and converted a few decent accounts too.
Tetley tea also shifted its business into the agency (with a campaign that broke at the beginning of 2014), along with Silver Spoon and Crusha – showing that it's not just beer and laddish gags that the Creature boys can turn their hands to. Out the door, however, went the Foot Locker account, which was a disappointment as the agency had created a couple of worthy spots for the brand. Maybe Creature was lucky that it had Carling to help soften the blow.
Nonetheless, Creature has established a creative reputation as well as built up a client base from which the agency should be able to propel itself to the next stage of its evolution. While all seems to have slowed to a relatively leisurely pace in recent months with an absence of new-business buzz, Creature shouldn't let this golden opportunity to fight a bigger fight slip from its grasp. After all, it might not have the chance again.

How Creature London rates itself: 7
Creature London's year in a Tweet: The rugby went badly and then went well, the cricket did the opposite, and through it all, we worked our arses off to make brilliant stuff.
Creature London
Type of agency
Advertising
Company ownership
Independent
Key personnel
Dan Shute managing partner
Ed Warren strategic and creative partner
Ben Middleton creative partner
Stu Outhwaite creative partner
Nielsen billings 2013
£17m
Nielsen billings 2012
£1m
Declared income
£1.7m
Total accounts at year end
16
Accounts won
9 (biggest: Carling)
Accounts lost
1 (Foot Locker – resigned)
Number of staff
20 (+25%)
Score key: 9 Outstanding 8 Excellent 7 Good 6 Satisfactory 5 Adequate 4 Below average 3 Poor 2 A year to forget 1 Survival in question
Footnote: *indicates where agencies claim the corporate governance constraints of the Sarbanes-Oxley legislation.