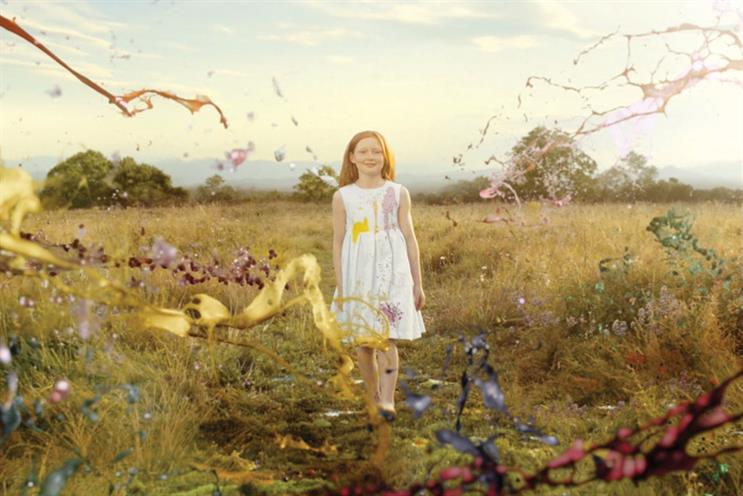 Score: 5
Last year: 6
The departure of one of the original founders Greg Delaney – 37 years and many agency iterations ago – represented something of a watershed for DLKW Lowe. While he had not had a particularly hands-on job at the UK shop for some time (he was creatively responsible for the Lowe network's global relationship with Unilever), his decision to leave did seem to mark the end of an era for what had once been a distinctive and spirited London shop but was now fully subsumed into the Lowe network.
Halfords also decided to walk out the door (a shame given that the agency had produced some of its best work of recent times on the business) and a further threat appeared when a review of the key £70 million Morrisons account was called. The agency drew on all its resources and – in what looked like a triumph against the odds – retained the account by putting together an Interpublic team to work on the business. DLKW Lowe also seems to have reconciled itself with the fact that it needs to produce humdrum hard-working, rather than award-winning or more creatively challenging, activity to service the account.
Creative highlights were a bit sparse too – its Persil spot showed that the laudable ambition of Richard Denney and Dave Henderson had not been entirely thwarted; however, you get the feeling that their elbows were in need of more power. Winning a place on the Government Procurement Service roster helped, to a greater or lesser extent, mitigate the loss of the SCA Tena and Merlin Entertainment accounts, but there was still an underlying feeling that DLKW Lowe was undergoing a transitionary, more cautious year.
It would be nice to see a bit more of Denney and Henderson's chutzpah in 2014, as well as the new-business wheels rolling again.
How DLKW Lowe rates itself: 6
DLKW Lowe's year in a Tweet: Morrisons (phew!) govt roster (yes!), won SEAT (get in!), Lowe Open & Epic roaring. A lot done, a lot still to do. Bring on the darts 2014!
DLKW Lowe
Type of agency
Creative
Company ownership
Interpublic (Lowe & Partners)
Key personnel
Tom Knox chairman
Richard Warren chief executive
Jamie Elliott managing director
Richard Denney joint executive creative director
Dave Henderson joint executive creative director
Nielsen billings 2013
£148m
Nielsen billings 2012
£176m
Declared income
£28.5m (2012)
Total accounts at year end
36
Accounts won
6 (biggest: Seat)
Accounts lost
4 (biggest: Halfords)
Number of staff
217 (-1%)
Score key: 9 Outstanding 8 Excellent 7 Good 6 Satisfactory 5 Adequate 4 Below average 3 Poor 2 A year to forget 1 Survival in question
Footnote: *indicates where agencies claim the corporate governance constraints of the Sarbanes-Oxley legislation.