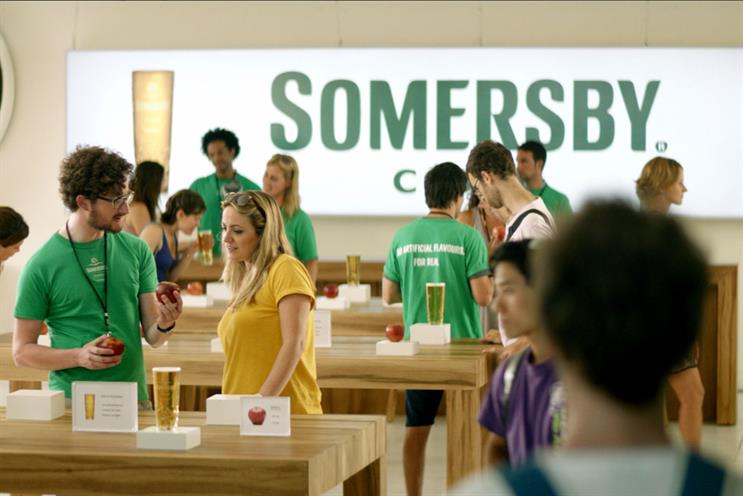 Score: 7
Last year: n/a
As an agency that has never enjoyed much of a profile since it launched in 1995, Fold7 may look back on 2013 as a pivotal year.
Finishing 2013 at number three in the new-business rankings was testament to what turned out to be a period of significant commercial growth. It culminated in winning the £40 million account of the price-comparison website Gocompare.com.
But with the higher profile comes bigger challenges. Gocompare and its infuriating Welsh tenor Gio Compario may have driven Britons collectively bonkers, but the ads have undoubtedly been effective.
The question for Fold7 is whether it can evolve a campaign of the kind that not many major agencies fancy doing any more. It's a bit early to say if Fold7 is equal to the job, and its first efforts towards the end of the year suggest it isn't yet quite comfortable with the brief.
However, the agency did show last year that it could handle big populist campaigns. These included TV work for Carlsberg's Somersby cider, which poked fun at hi-tech product launches, and for the Cava producer Freixenet, another new addition to Fold7's client portfolio last year.
These wins, along with the award of a place on the Reebok roster with a brief to launch the protein drink Upbeat and the arrival of the £3 million Gumtree account, coincided with a strengthening of Fold7's creative offering – most notably the hirings of Dominic Martin, from Beattie McGuinness Bungay, and Rob Neilsen, from DraftFCB, as creative directors.
With just one loss – the Carlsberg global account, which was switched to Santo – Fold7 can look back on the strides made last year with a lot of satisfaction. The challenge now is to show it can perform on the accounts it is proving itself capable of winning.
How Fold7 rates itself: 7
Fold7's year in a Tweet: Good year all round. Lots of hard work. Lots of additions to the fold clients & team alike. More of the same please.
Fold7
Type of agency
Advertising
Company ownership
Independent
Key personnel
Ryan Newey executive creative director
Harry Sheward partner, head of client service
David Howard planning director
Dominic Martin creative director
Rob Neilsen creative director
Nielsen billings 2013
£14m
Nielsen billings 2012
£4m
Declared income
£3.5m
Total accounts at year end
13
Accounts won
7 (biggest: Gocompare.com)
Accounts lost
1 (Carlsberg global)
Number of staff
38 (+20%)
Score key: 9 Outstanding 8 Excellent 7 Good 6 Satisfactory 5 Adequate 4 Below average 3 Poor 2 A year to forget 1 Survival in question
Footnote: *indicates where agencies claim the corporate governance constraints of the Sarbanes-Oxley legislation.