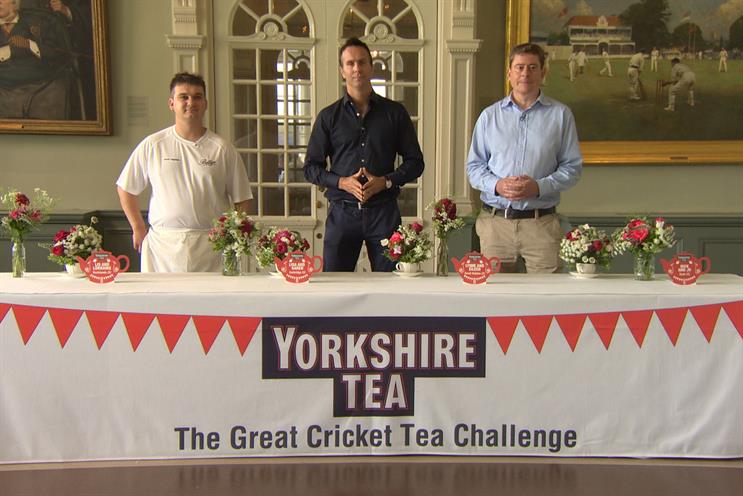 Score: 7
Last year: 9
After spending 2012 in overdrive, topped off by winning Campaign's Media Agency of the Year title, Goodstuff Communications admits it "slowed down ever so slightly" in 2013 to take stock. It homed in on hiring and taking on fewer, bigger pitches (a convenient excuse – maybe), but the small agency with big personality still moved at an enviable pace. It won eight new accounts and the year started with a bang via the appointment to Yorkshire Tea's parent, Taylors of Harrogate, its first FMCG client and now its biggest account.
Goodstuff also snapped up the £5 million House of Fraser business, the £4 million Soreen account and the UK media business for Huawei, the emergent Chinese telecoms company, although one for which the promised spend has not yet materialised. All this led to fifth place in the media new-business rankings for the year – the highest-placed independent in the table. In a sign of bigger wins to come, it also competed gamely for the Pernod Ricard business.
But growth would be nothing without decent work, and Goodstuff continued to be creative and imaginative in its output, with campaigns such as the cheeky "#whattheduck" social initiative to launch the History channel's Duck Dynasty and Yorkshire Tea's "the great cricket tea challenge" with Channel 5.
Goodstuff wins loyalty because it doesn't hide its beliefs, such as when the sixth partner, Paul Gayfer, wrote a ballsy explanation of why the shop steered clear of the "flawed" Government planning roster pitch.
The dynamic team continues to keep the agency's ambitions big. As they push ahead in years to come, the challenge will be to retain the spirit while keeping up the success.
How Goodstuff Communications rates itself: 7
Goodstuff Communications' year in a Tweet: @campaignmag @mediacomUK #wewantouragencyoftheyeartitlebackplease
Goodstuff Communications
Type of agency
Media planning and buying
Company ownership
Independent (minority stake held by Omnicom Media Group)
Key personnel
Andrew Stephens partner
Ben Hayes partner
Simeon Adams partner
Simon Wilden partner
Bobby Din partner
Nielsen billings 2013
£20m
Nielsen billings 2012
£8m
Declared income
£2.6m
Total accounts at year end
29
Accounts won
8 (biggest: Taylors of Harrogate)
Accounts lost
1 (Air Malta)
Traditional
85%
Digital
11%
Other
4%
Number of staff
32 (+23%)
Score key: 9 Outstanding 8 Excellent 7 Good 6 Satisfactory 5 Adequate 4 Below average 3 Poor 2 A year to forget 1 Survival in question
Footnote: *indicates where agencies claim the corporate governance constraints of the Sarbanes-Oxley legislation.