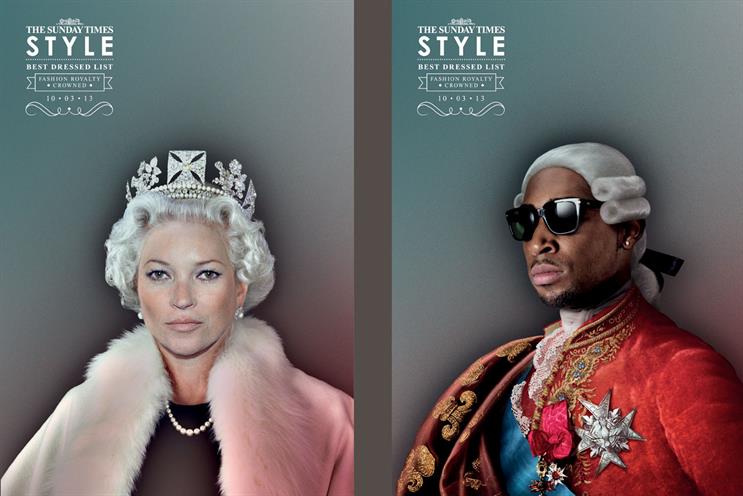 Score: 8
Last year: 8
What on earth has happened to Grey London? After a 2012 in which the agency finally brushed aside the old charge of being "Grey by name, grey by nature", it has just kept right on going. So much, then, for the cynics who might have wondered whether, after such a flowering, Grey might revert to type in much the same way as Egypt after the Arab Spring.
Not a bit of it. This is an agency that has very much hit its stride, combining a formidable new-business record with some outstanding creative work. No accident, surely, that Grey enjoyed its most successful year ever at Cannes, winning five Lions. Could it be that a shop that always prided itself on being a safe pair of hands for its big multinational clients is actually becoming – dare we say it – cool?
Grey seems to be a place where people want to work, and clients seem to like it too. Notwithstanding the fiasco of the HSBC retail account that Grey won only to see it shifted back to JWT just weeks later, which marred the year, the agency had other compensations. Being named Volvo's global creative agency, assuming responsibility for European advertising on Procter & Gamble's Gillette brand and taking a hefty bite of United Biscuits' business were among the highlights.
Grey is obviously reaping the rewards of a broad but complementary range of talents that work under the galvanising influence of Chris Hirst, the chief executive. As the chief strategy officer, the energetic Lucy Jameson has played a pivotal role in the agency's recent run of success, while the creative department has delivered a truly diverse output – a particular highlight of which was its Sunday Times work – under Nils Leonard's leadership.
It all adds up to a lot of momentum that augurs well for an agency that seems to have found its mojo. One thing's for certain – there's no going back.
How Grey London rates itself: 8
Grey London's year in a Tweet: Volvo. UB. HSBC. Gillette. Kate, Tinie, Posh. Global Kiss for Vodafone, Dance Dictionary for Puma. A rare Black Lion. Gab 13. Excited for 14
Grey London
Type of agency
Advertising
Company ownership
WPP
Key personnel
Chris Hirst chief executive
Nils Leonard executive creative director
Lucy Jameson chief strategy officer
Bill Scott managing director
Leo Rayman head of planning
Nielsen billings 2013
£145m
Nielsen billings 2012
£137m
Declared income
n/s
Total accounts at year end
24
Accounts won
11 (biggest: Volvo)
Accounts lost
2 (biggest: Seat)
Number of staff
400 (+51%)
Score key: 9 Outstanding 8 Excellent 7 Good 6 Satisfactory 5 Adequate 4 Below average 3 Poor 2 A year to forget 1 Survival in question
Footnote: *indicates where agencies claim the corporate governance constraints of the Sarbanes-Oxley legislation.