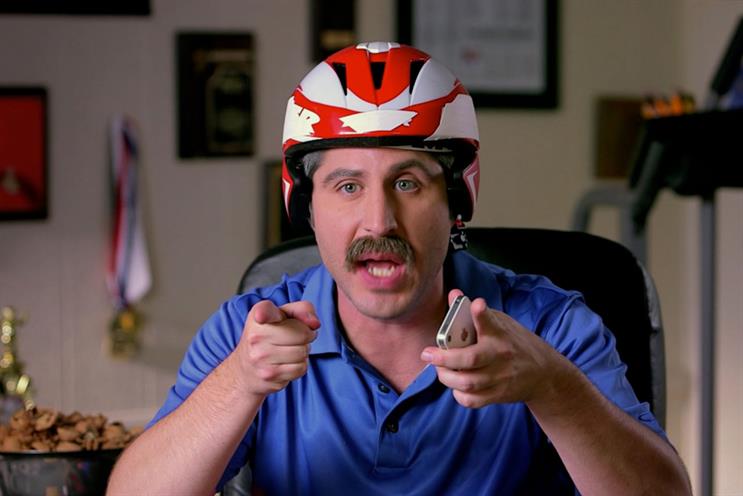 Score: 5
Last year: n/a
Hometown London hasn't been the noisiest of start-ups since its launch in 2012, and it continued much in this vein throughout 2013. But have a look under the bonnet and there's actually more going on than first meets the eye. 2013 was a year of solid if unspectacular growth: some new business came through the doors of its new Shoreditch offices in the form of Play.com, Bupa and Qatar Airways – the latter becoming the agency's biggest account. Gaining a place on the Diageo roster was also a bit of a coup, although this was tempered by disappointment when the planned global relaunch of the Cîroc vodka brand was pulled at the last minute.
It is for Bupa that Hometown achieved its most notable work with an online ad, called "born to walk", depicting the fictional walking champion Chad Strider, which supported the release of a free app. It clocked up 1.2 million views in just ten days. There was also a nice enough augmented-reality app, populated by the Bazooka Budz – a gang of virtual characters co-designed by the graffiti artist Ronzo – for Bazooka Candy. But unless someone told you, you may well have missed it.
Other creative highlights, other than the launch of last year's The X Factor series for ITV, seemed a little bit thin on the ground – maybe not surprising given that it seemed busy on the new-business trail. But now that Hometown has some momentum with this, it would be useful to see more evidence of its labours.
Maybe Hometown isn't destined to create a big standout blockbuster piece of work (and there is no reason why it can't have a perfectly happy existence on the fringes, doing below-the-radar projects). In 2014, we shall hopefully see the strength of its mettle.

How Hometown London rates itself: 7
Hometown London's year in a Tweet: The warm up.
Hometown London
Type of agency
Advertising
Company ownership
Independent
Key personnel
Simon Labbett creative director
David Gamble creative director
Chris Jefford strategy director
Sean Singleton commercial director
Nielsen billings 2013
£8m
Nielsen billings 2012
£0.4m
Declared income
£2.6m
Total accounts at year end
6
Accounts won
7 (biggest: Qatar Airways)
Accounts lost
1 (Cîroc)
Number of staff
25 (+279%)
Score key: 9 Outstanding 8 Excellent 7 Good 6 Satisfactory 5 Adequate 4 Below average 3 Poor 2 A year to forget 1 Survival in question
Footnote: *indicates where agencies claim the corporate governance constraints of the Sarbanes-Oxley legislation.