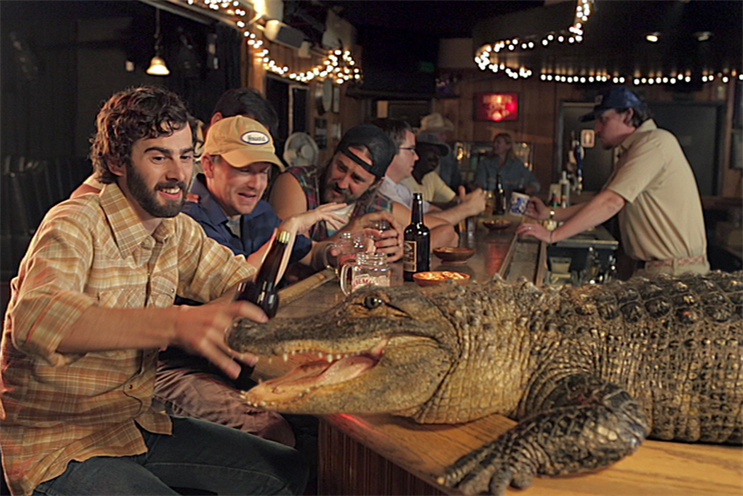 Score: 4
Last year: n/a
In its second full year as a going concern, there was a little more noise coming out of Johnny Fearless than in the preceding 12 months. But there's still the feeling that the agency hasn't yet really defined its place in adland's ecology.
That said, there were some good moments that could bear fruit over the next few months and Johnny Fearless' roster is assembling nicely, if a little slowly.
While there appears to be an overdependence on charity accounts – laudable, yes, but not ones that will necessarily help pay the bills – there is also Diageo, for which the agency put together a pleasant and relatively high-profile campaign for Jeremiah Weed. It also picked up a global brief from Oettinger Davidoff Group, to produce a campaign for the luxury Davidoff cigar brand, after a pitch process.
These provide the sort of creative opportunities that any agency would love to have. But then, on the other side of the ledger book, are the Buildbase, Plumbase, Hirebase and Electricbase accounts that look rather more prosaic and unchallenging, but are at least banker accounts.
On the management floor, the veteran adman Nick Gutfreund was drafted in as the non-executive chairman to help the founding partners with business growth. Gutfreund is a former worldwide board director at Publicis and group managing director of i-level, and his experience will no doubt help the partners shape their still relatively tender agency.
If Johnny Fearless comes out shouting in 2014, then it's on the right trajectory, but another quiet year would seem like a wasted opportunity.
How Johnny Fearless rates itself: 5
Johnny Fearless' year in a Tweet: 2013. Found more people who got us. Worked for some. Hired some. Treasured them all. Screamed at Fate. Said sure to Success. Usual stuff.
Johnny Fearless
Type of agency
Advertising
Company ownership
Independent
Key personnel
Paul Domenet founding partner
Neil Hughston founding partner
Anne-Fay Townsend planning partner
Tabitha Burrill finance director
Nick Gutfreund non-executive chairman
Declared income
n/s
Total accounts at year end
11
Accounts won
2 (biggest: Grafton Merchanting)
Accounts lost
0
Number of staff
26 (+13%)
Score key: 9 Outstanding 8 Excellent 7 Good 6 Satisfactory 5 Adequate 4 Below average 3 Poor 2 A year to forget 1 Survival in question
Footnote: *indicates where agencies claim the corporate governance constraints of the Sarbanes-Oxley legislation.