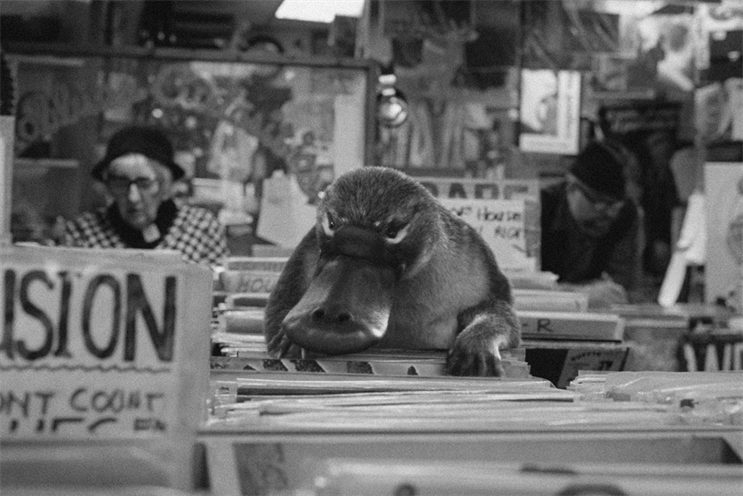 Score: 7
Last year: 7
It's a measure of how far JWT London has journeyed since the days when it was London's poshest agency with an accounts department resembling a public-school common room that its most contentious commercial last year was on the subject of bum-wiping.
It still beggars belief that this script for the Andrex "scrunch or fold" spot wasn't flushed around the U-bend before it saw the light of day. If there's an upside to this, it must be that it reflects an agency no longer content to trade on its heritage and settle for the banal and that the occasional lapse in judgment may be a small price to pay for its reinvention.
Indeed, JWT has shown a capacity for innovative creative activity that might have seemed inconceivable not very long ago. There was impactful work for the Territorial Army with 16 live ads from a war zone going direct into people's living rooms over two weekends.
And who would have thought First Direct's oddest-ever ambassador – a talking platypus – could have come from somewhere that for so long epitomised the agency establishment?
On the new-business front, there was elation mixed with some frustration and an excuse for feeling a bit smug.
Canon provided one of the biggest reasons to be cheerful, appointing JWT to run its £50 million Europe account, while Lastminute.com handed over its CRM pan-European business.
The agency continues being thwarted in its long-running efforts to add a major supermarket to its client portfolio – Asda turned JWT down in favour of VCCP – but at least HSBC found breaking up hard to do.
In an embarrassing about-turn, the bank moved the estimated £20 million UK retail and wealth management advertising back to JWT just five months after giving it to Grey.
The year ahead looks good for JWT if the agency can back its strong strategic thinking with more top-drawer creative work – and no more arse jokes.
How JWT London rates itself: 8
JWT London's year in a Tweet: Won back Hsbc uk, picked up Lastminute.com, Canon Europe and more. Made some great work and won awards #whatayear.
JWT London
Type of agency
Integrated creative
Company ownership
WPP
Key personnel
Joseph Petyan executive partner
James Whitehead executive partner
Russell Ramsey executive partner and ECD
Tracey Follows executive partner and CSO
Nielsen billings 2013
£141m
Nielsen billings 2012
£153m
Declared income
£52.5m (2012)
Total accounts at year end
36
Accounts won
13 (biggest: Canon Europe)
Accounts lost
1 (Diageo)
Number of staff
439 (nominal change)
Score key: 9 Outstanding 8 Excellent 7 Good 6 Satisfactory 5 Adequate 4 Below average 3 Poor 2 A year to forget 1 Survival in question
Footnote: *indicates where agencies claim the corporate governance constraints of the Sarbanes-Oxley legislation.