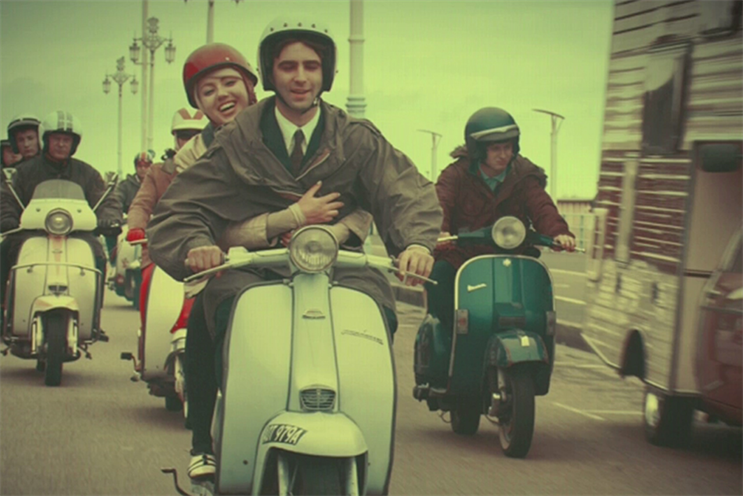 Score: 4
Last year: 5
With both the changing of the old guard and the ending of some long-standing client relationships, it was hard to escape the feeling that some things had reached their natural conclusion during what proved to be a challenging year for Kitcatt Nohr.
The end of the old regime was marked first by the departure of Jeremy Shaw, the agency's co-founder and chief operating officer, in October. He was followed two months later by Marc Nohr, the chief executive, who announced he was leaving for a client-side senior role with the serviced-offices outfit Regus.
Nohr admitted it was "time to scale a new mountain", adding that, "after 12 years and having achieved what we did, I wanted a bigger challenge".
Perhaps the pair had decided the time was right after a year during which Kitcatt Nohr also bade farewell to two of its most high-profile clients. During the summer, a seven-year partnership with Waitrose came to a close when the retailer's CRM account switched to AIS.
It was particularly hard to stomach for the agency, which, to focus on the Waitrose review, chose not to repitch for its John Lewis CRM business that moved to Proximity London.
Agency executives are drawing solace from the arrival of new business from Axa, Sky Ireland and Dogs Trust, which, they claim, effectively compensate for the hits they have taken. Whether they make up for the psychological loss of two such big high-street names is up for debate.
Equally important is what effect events have had on the agency's collective conscience. "I love the operation and what they're doing," Maurice Lévy, the Publicis Groupe chief executive, told Campaign last year.
While the Digitas name was dropped at the beginning of 2014, whether it will continue to operate as a standalone business in the future is open to question.
How Kitcatt Nohr rates itself: 5
Kitcatt Nohr's year in a Tweet: Out with some clients – Waitrose & John Lewis – in with bigger ones – Axa, Sky & Dogs Trust. Not to mention Marc Nohr….
Kitcatt Nohr
Type of agency
Integrated
Company ownership
Publicis Groupe
Key personnel
Vonnie Alexander managing director
Paul Kitcatt chief creative officer
Tracey Barber chief marketing officer
Richard Madden chief strategy officer
Ben Golik executive creative director
Nielsen billings 2013
£8m
Nielsen billings 2012
£4m
Declared income
£11.6m
Total accounts at year end
20
Accounts won
4 (biggest: Axa)
Accounts lost
2 (biggest: Waitrose)
Number of staff
130 (no change)
Score key: 9 Outstanding 8 Excellent 7 Good 6 Satisfactory 5 Adequate 4 Below average 3 Poor 2 A year to forget 1 Survival in question
Footnote: *indicates where agencies claim the corporate governance constraints of the Sarbanes-Oxley legislation.