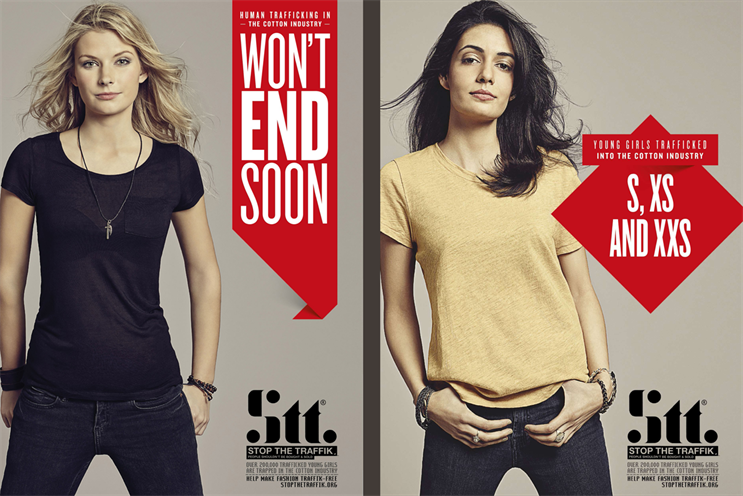 Score: 5
Last year: 6
Trailblazing isn't a word often found in a sentence also containing Leagas Delaney. Solid, dependable and plodding, maybe. But trailblazing? Not likely.
So it wasn't surprising that eyebrows were raised last summer when the agency announced that it was getting into bed with the management consultancy Booz & Company to offer digital products and solutions to clients.
The choice of partner sounds intoxicating. And it may yet prove so with clients if the tie-up shows it can understand and react to the changing business demands that digital is creating. If the cultural divide can be bridged – agencies and consultancies are different beasts – then the rewards could be significant, opening up new dialogue channels with clients.
Leagas Delaney continued the steady improvement made in 2012 with some new-business wins that included the beauty retailer Feelunique.com. The company decided to take its advertising out-of-house as part of an extension of its marketing activity. The online movie and TV platform UltraViolet and the website-builder Moonfruit were also new arrivals. There was new global work for Timberland and Glenfiddich, plus some arresting print and outdoor activity highlighting abuse in the cotton industry for Stop the Traffik.
The most notable name heading for the exit was the British Red Cross – Leagas Delaney won the account in 2011 but decided not to repitch for its next brand campaign.
And the year ended with a question mark over the future of its 13-year relationship with Skoda when it emerged that the Volkswagen-owned car marque was talking to agencies about its pan-European advertising requirements.
Kerry Roper's time as the head of design was short, while early 2014 brought revelations of an internal fraud that was only discovered in 2013. But Leagas Delaney is solid enough to ride this out and, if clients prove thirsty for Booz, the coming year offers reasons for some cheer.
How Leagas Delaney rates itself: 7
Leagas Delaney's year in a Tweet: A good 13, and more adventures to come in 2014 #not paris for the xmas party next year then
Leagas Delaney
Type of agency
Creative
Company ownership
Independent
Key personnel
Tim Delaney chairman and ECD
Margaret Johnson group chief executive
Nigel Roberts creative director
James Hayhurst managing director
Steve Mustardé head of strategy
Declared income
£7.5m
Total accounts at year end
26
Accounts won
9 (biggest: Feelunique.com)
Accounts lost
2 (biggest: The Open University)
Number of staff
65 (no change)
Score key: 9 Outstanding 8 Excellent 7 Good 6 Satisfactory 5 Adequate 4 Below average 3 Poor 2 A year to forget 1 Survival in question
Footnote: *indicates where agencies claim the corporate governance constraints of the Sarbanes-Oxley legislation.