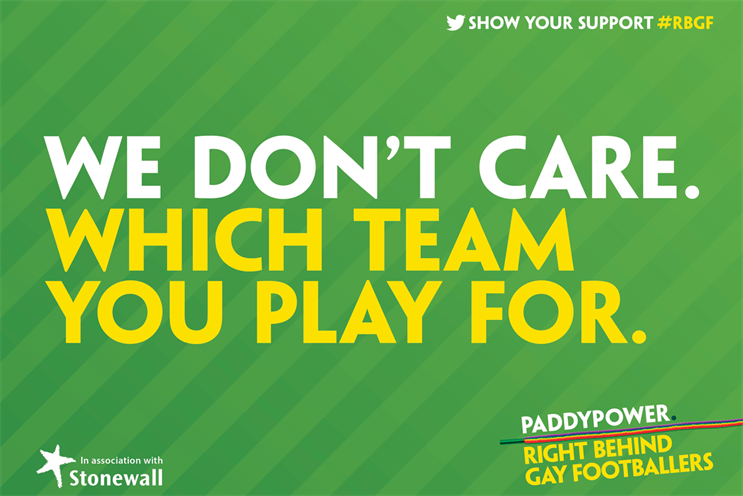 Too early to score
Lucky Generals may be a memorable moniker for last year's most high-profile start-up. But it's arguably a strange one for an operation that looks to be doing its best to eliminate the need for serendipity.
"I have plenty of clever generals but just give me a lucky one," Napoleon remarked. And yet the shop taking its cue from his observation not only has a proven pedigree but a clear idea of where it's going.
In Helen Calcraft, the experienced account person, Danny Brooke-Taylor, the awarded creative, and Andy Nairn, acknowledged as one of the best planners around, Lucky Generals has what has been described as a magic combination of brains, principle and flair.
Moreover, while the agency may be in its "honeymoon period" – when it can expect to attract a lot of interest from curious potential clients – there's a feeling that the founding partners have the extra motivation of what they call "unfinished business". Indeed, they appear to feel they have something to prove after what turned out to be a bruising experience when MCBD, the agency in which they built their reputations, merged with Dare.
Certainly, a great deal of anticipation surrounds Lucky Generals, which, according to the founders, will acknowledge changing client demands. That means moving into the broader creative space while setting its cap at clients on a mission, not those seeking incremental change.
The policy delivered in November last year when the agency won a four-way pitch for the ad account of the ethical electricity supplier Good Energy, which predominately supplies power from wind and solar sources.
And while it failed to land Beagle Street, the life-insurance brand, it won a place on Pernod Ricard's global roster with a relaunch brief for Absolut and muscled in on Crispin Porter & Bogusky's relationship with Paddy Power.
Now the time has come to match a promising start with some talked-about creative work.
How Lucky Generals rates itself: n/s
Lucky Generals' year in a Tweet: Launched in May. Got right behind gay footballers for Paddy Power. Won Absolut Company brief. Went Commando. Lots of Good Energy. #Lucky
Lucky Generals
Type of agency
Creative
Company ownership
Independent
Key personnel
Helen Calcraft founding partner
Danny Brooke-Taylor founding partner
Andy Nairn founding partner
Declared income
£1.2m (projected year to May 2014)
Total accounts at year end
5
Accounts won
5 (biggest: Absolut)
Accounts lost
0
Number of staff
17 (n/a)
Score key: 9 Outstanding 8 Excellent 7 Good 6 Satisfactory 5 Adequate 4 Below average 3 Poor 2 A year to forget 1 Survival in question
Footnote: *indicates where agencies claim the corporate governance constraints of the Sarbanes-Oxley legislation.