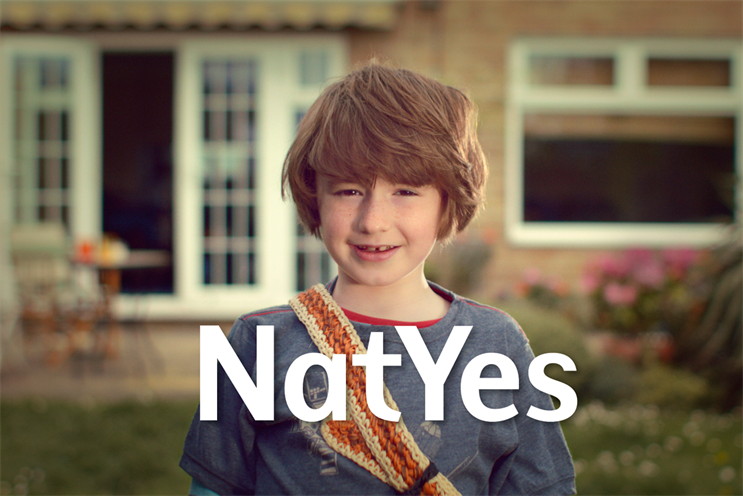 Score: 4
Last year: 7
M&C Saatchi had a complicated 2013. While the agency did have highlights, picking up digital work for Boots, the global ad business for the chemical giant BASF and retaining Change4Life, it also went through difficult times. Carrie Hindmarsh, its chief executive, resigned after 22 years with Saatchi agencies amid industry chatter of an alleged tricky relationship with the UK group chief executive, Lisa Thomas, reaching an impasse. Luckily, M&C Saatchi had an internal candidate ready to go, and the likeable Camilla Harrisson stepped into Hindmarsh's shoes in September.
Across the year, M&C Saatchi produced a few examples of interesting creative work – a reflection of the impact of the executive creative director, Elspeth Lynn – such as the first mass-market ads to star a homosexual couple for NatWest. As well as retaining Change4Life, the agency also continued its behavioural-change work with four new briefs from Public Health England and strengthened its planning offer with the hire of Mark Sinnock as chief strategy officer.
Then, despite a long courtship and even though the other agencies were working to M&C Saatchi-written lines, it failed to tempt Morrisons out of DLKW Lowe's grasp. The second half of the year also brought two major reviews. First came Dixons Retail Group, whose review drew everything but blood out of the agency, which seemingly was powerless to stop the client walking away. And so it came to pass – in early 2014, Dixons, just one week after appointing a new marketing director, awarded its ad account to Abbott Mead Vickers BBDO.
Then, as the year was coming to a close, Direct Line called a pitch for its £46 million ad account. As the School Reports went to press, the review was ongoing but, should that move as well, M&C Saatchi's billings will be cut in half.
The agency has a strong team and a diversified group in support, but needs to shake off the bad experiences of 2013 and kick on.
How M&C Saatchi rates itself: 7
M&C Saatchi's year in a Tweet: More opportunities to be more creative in more channels. Joy.
M&C Saatchi
Type of agency
Creative
Company ownership
M&C Saatchi
Key personnel
Lisa Thomas chief executive, UK group
Camilla Harrisson chief executive
Elspeth Lynn executive creative director
Mark Sinnock chief strategy officer
Christian Purser chief digital officer
Nielsen billings 2013
£188m
Nielsen billings 2012
£202m
Declared income
£24.6m (2012)
Total accounts at year end
31
Accounts won
12 (biggest: BASF)
Accounts lost
2 (biggest: Vertu)
Number of staff
267 (+3%)
Score key: 9 Outstanding 8 Excellent 7 Good 6 Satisfactory 5 Adequate 4 Below average 3 Poor 2 A year to forget 1 Survival in question
Footnote: *indicates where agencies claim the corporate governance constraints of the Sarbanes-Oxley legislation.