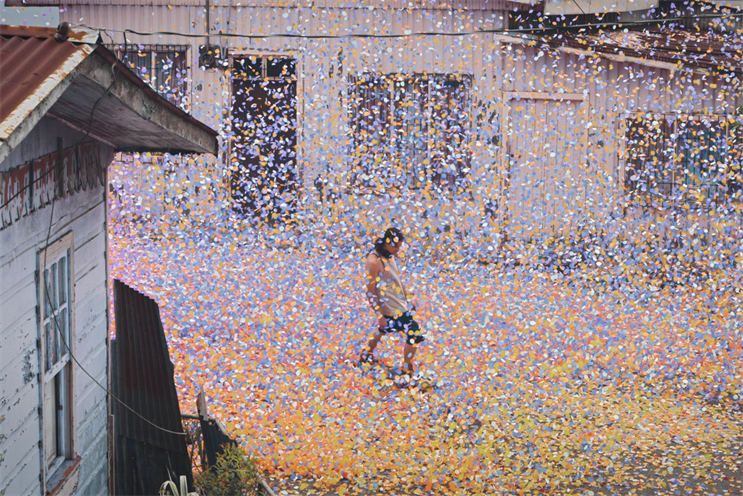 Score: 5
Last year: 4
It was a transformative year for McCann London. The chief executive, Chris Macdonald, left to become the president of McCann New York, and the executive creative directors, Rob Doubal and Laurence Thomson, were promoted to co-presidents and co-chief creative officers. The agency then hired TBWA\London's Zaid Al-Zaidy as the chief strategy officer in May, only to promote him to chief executive in October.
The changes are part of McCann's long-held ambition (well, for the past two years, anyway) to become a creative force in the London industry. With their newfound authority, Doubal and Thomson, who joined McCann from Wieden & Kennedy in 2012, have set about reshaping the agency in their image – fewer silos and hierarchies (the usual sort of thing).
McCann's creative highlights in 2013 were both for Sony: a TV spot in February plugging the Xperia Z smartphone featured a stripped-down version of David Bowie's Sound And Vision and was the tenth-most-watched ad on YouTube in the UK last year, and its "volcano" spot heralding the arrival of Sony's 4K TVs – which owed a lot to Fallon's "balls" ad but was presumably what Sony asked for.
Notwithstanding the agency's good work, Sony then chose Adam & Eve/DDB to handle the business, but McCann claims to still be on the roster. We'll see.
Indeed, it was a middling-to-poor year for new business overall. McCann failed to win Bentley's £5 million ad account, but had better luck on another luxury brand, Harrods, and was picked to help create its brand campaign launch. It also won a pitch for the snack brand Nature Valley, but missed out on Branston pickle.
It's impossible to know whether Doubal, Thomson and Al-Zaidy will achieve their stated aims: McCann is a big ship to turn around. But the signs might be more encouraging than they have been for a long time.
How McCann London rates itself: 6
McCann London's year in a Tweet: We explored strange new worlds, sought out new life forms and civilisations and boldly went where no one has gone before. Sort of.
McCann London
Type of agency
Advertising
Company ownership
Interpublic
Key personnel
Laurence Thomson co-president and
co-chief creative officer
Rob Doubal co-president and co-chief creative officer
Zaid Al-Zaidy chief executive
Saj Manzoor chief financial officer
Nielsen billings 2013
£265m
Nielsen billings 2012
£274m
Declared income
n/s*
Total accounts at year end
61
Accounts won
10 (biggest: Sabic)
Accounts lost
2 (biggest: n/s)
Number of staff
n/s
Score key: 9 Outstanding 8 Excellent 7 Good 6 Satisfactory 5 Adequate 4 Below average 3 Poor 2 A year to forget 1 Survival in question
Footnote: *indicates where agencies claim the corporate governance constraints of the Sarbanes-Oxley legislation.