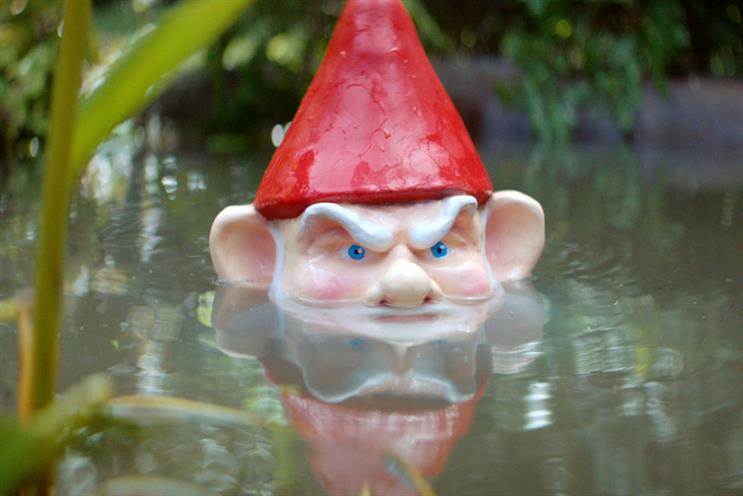 Score: 7
Last year: 8
Like Glastonbury, people are forever saying Mother is not as good as it used to be. Those enjoying a purple patch say it wistfully, adding that an on-form Mother forces everyone to raise their game. It's hard to know if they're being sincere.
Mother can console itself with the fact that, even when it's not going full-speed, it still makes better ads than most.
"Make more of your garden" for Ikea was a contender for campaign of the year – if an outside bet – while "cheaper than a favour" for Halfords was wittily executed and a textbook example of smart strategy.
There were equally solid spots for Moneysupermarket.com and Pot Noodle, but just not enough to say that Mother has kept pace with the very best.
New business told a similar story. The agency won sizeable accounts – Jacobs coffee, Lego and Smirnoff – but also failed to land some big ones that it pitched for, including Flora and Netflix. It did not win a place on the Crown Commercial Service creative roster – an inexplicable decision given what Mother has done for the drugs advice service Frank in the past.
The agency hired its first operations director, Matt Groves, from Saatchi & Saatchi and promoted Sara Tate to managing director, but it also lost creative teams to Wieden & Kennedy and Anomaly.
Reassuringly, Mother showed no signs of losing its entrepreneurial spirit or its ability to make headlines. Highlights in 2013 include sending nesting dolls resembling gay icons to the Kremlin, campaigning for equal pay for women and continuing to pair big companies with start-ups at its Trampery project.
News early this year that the chief strategist, Dylan Williams, was leaving for Publicis will leave many thinking that Mother now has a bit further to go to prove its hecklers wrong.
How Mother rates itself: 8
Mother's year in a Tweet: #2013 #torussiawithlove #ellefeminism #makethempay #nointernetweek #oneroomparadise #moneysnoopermarket #chimeforchange #projectbush
Mother
Type of agency
Creative
Company ownership
Independent
Key personnel
Stef Calcraft partner
Andy Medd partner
Robert Saville partner
Mark Waites partner
Sara Tate managing director
Nielsen billings 2013
£165m
Nielsen billings 2012
£165m
Declared income
n/s
Total accounts at year end
53
Accounts won
14 (biggest: Jacobs)
Accounts lost
0
Number of staff
215 (-2%)
Score key: 9 Outstanding 8 Excellent 7 Good 6 Satisfactory 5 Adequate 4 Below average 3 Poor 2 A year to forget 1 Survival in question
Footnote: *indicates where agencies claim the corporate governance constraints of the Sarbanes-Oxley legislation.