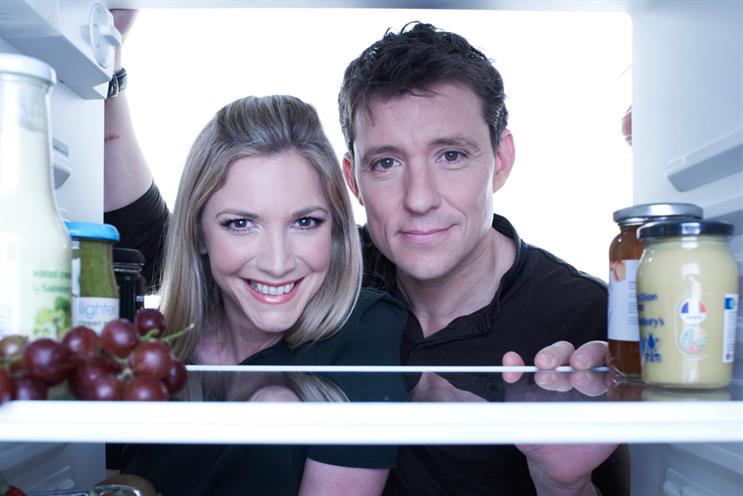 Score: 8
Last year: 7
It's tough to have a unique ethos in a crowded media agency scene but, in late 2012, PHD launched Source, a planning tool that was genuinely interesting. It turns the shop's work into a game, played by all of its global offices, and is a sincere effort to reimagine how media plans are created. It seemed to bear fruit in 2013.
Source reflects PHD's roots in comms planning, and the agency continued to shine last year as one of the most creative media shops around. PHD won the Grand Prix at the Campaign Media Awards, a testament to all-round performance, and work for the British Heart Foundation with the sister agency Drum was rightly described as "life-changing" by Thinkbox, which also awarded it its top gong.
Engineering partnerships is one of PHD's fortes, and highlights included the launch of What's Cooking? From The Sainsbury's Kitchen, a daily cooking show on Channel 4 funded by the supermarket, and also developed with Drum.
PHD's chief executive, Daren Rubins, promoted from within to focus on innovation and global expansion. Verica Djurdjevic rose to managing director while Frances Ralston-Good, who previously held the post, moved to the new role of chief innovation officer. The former chief strategy officer Hugh Cameron took on another new role as the chief brand development officer. A new 40-strong unit was created to oversee Unilever's global planning.
The agency ended 2013 with a promising relationship with Volkswagen, by winning the £14 million UK Seat business. It also picked up the £9.5 million Admiral account, while the sister agency Rocket became the home for £16 million worth of UK Ferrero business after a global Omnicom Media Group pitch victory.
There were losses too – Sony Mobile, Dyson and the resignation of AA/Saga – which blotted the copybook. But, all in all, a pretty good year.
How PHD Group rates itself: 8
PHD Group's year in a Tweet: PHD 2013 – £50m #newbizwins, 6th consec. year of growth and 2 #GrandPrixAwards shows our work has never been stronger.
PHD Group
Type of agency
Media and marketing
Company ownership
Omnicom Media Group
Key personnel
Daren Rubins chief executive
Veriça Djurdjevic managing director
David Wilding head of planning
Hugh Cameron chief brand development officer
Frances Ralston-Good chief innovation officer
Nielsen billings 2013
£255m
Nielsen billings 2012
£283m
Declared income
£28.4m (2012)
Total accounts at year end
95
Accounts won
14 (biggest: Seat)
Accounts lost
4 (biggest: Dyson)
Traditional
87.9%
Digital
12.1 %
Number of staff
236 (+3%)
Score key: 9 Outstanding 8 Excellent 7 Good 6 Satisfactory 5 Adequate 4 Below average 3 Poor 2 A year to forget 1 Survival in question
Footnote: *indicates where agencies claim the corporate governance constraints of the Sarbanes-Oxley legislation.