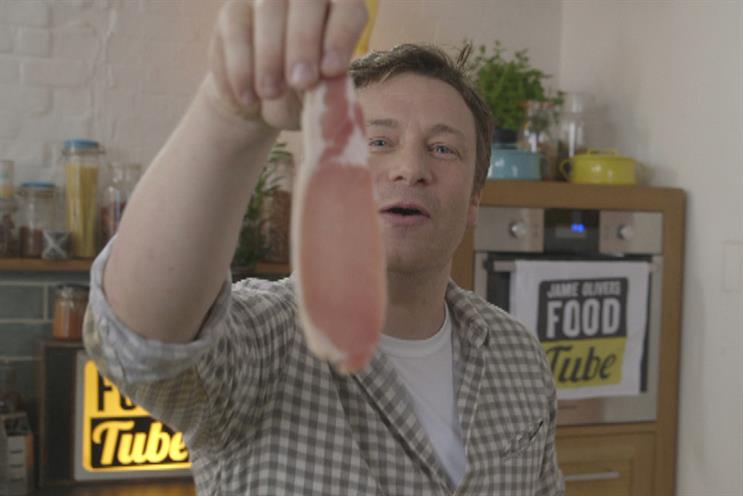 Score: 7
Last year: n/a
Poke had kept a relatively low profile, but 2013 marked a rebirth. In September, it was bought by Publicis Worldwide as the first step in the French network's plans to kick-start its UK operation. The new parent acknowledged Poke's 12-year heritage as a creative independent by keeping its name unchanged.
The acquisition looks to be a stimulating one for both sides: Publicis is boosted with digital skills, and Poke has settled in well so far, having already worked with Publicis Chemistry on its EE account for several years. It also soon won digital work from the Publicis client UBS.
Independently of Publicis, Poke had a strong year in its own right, winning business from the likes of iCity, the digital quarter being created in the Olympic Park, and RSPB. The two are now its biggest-spending clients after EE.
Poke launched a new Mulberry website after two years of development and ran the RNLI's first social campaign, "SaveWave", which automatically sent out the charity's rescue stories from Facebook and Twitter users' accounts, reaching 1.8 million people.
EE continued to attract recognition and was a runner-up for Campaign's Advertiser of the Year. Poke was behind the YouTube and Jamie Oliver tie-up "Bacon don't buffer", which attracted more than three million views, and its social work resulted in EE being the highest-placed telecoms brand in the Social Brands 100 list, at number 11. Poke was also nominated for a Webby for EE's spoof of the "Fenton the dog" YouTube video. (The agency's headcount went down in response to the end of the EE launch.)
There will be post-acquisition bumps to iron out despite the smooth start. For example, Poke could move into Publicis' revamped office in Baker Street, some way from its East London base and passionate links to Tech City. Its new family will open plenty of doors, and the challenge will be to evolve while keeping hold of its start-up spirit.
How Poke rates itself: 7
Poke's year in a Tweet: We worked hard, won new clients, produced some outstanding disruptive work and joined forces with @PublicisWW. All in all, 2013 was a goodie
Poke
Type of agency
Digital creative
Company ownership
Publicis Groupe
Key personnel
Nick Farnhill chief executive
Nik Roope executive creative director
Peter Beech chief operations officer
Tom Hostler client partner
Angus McKinnon creative director
Declared income
£3.7m
Total accounts at year end
13
Accounts won
7 (biggest: iCity)
Accounts lost
1 (Boxfresh)
Number of staff
45 (-16%)
Score key: 9 Outstanding 8 Excellent 7 Good 6 Satisfactory 5 Adequate 4 Below average 3 Poor 2 A year to forget 1 Survival in question
Footnote: *indicates where agencies claim the corporate governance constraints of the Sarbanes-Oxley legislation.