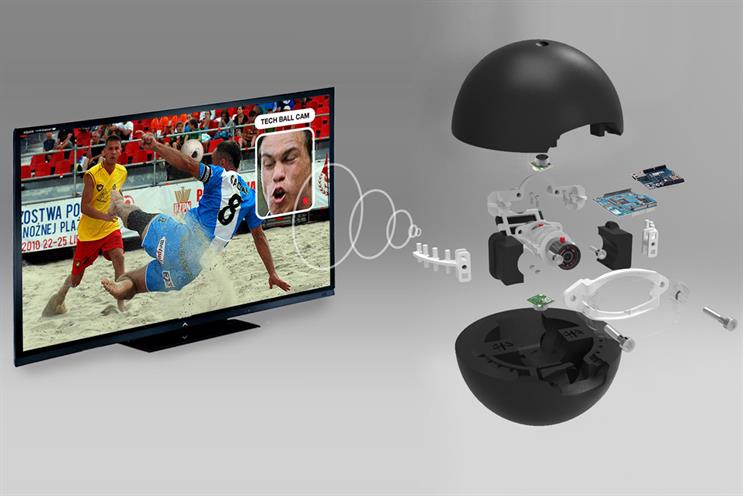 Score: 9
Last year: 7
It seems a bit churlish to point out SapientNitro ended last year on a bum note as Ladbrokes, its most high-profile above-the-line client, moved its £7 million account to Bartle Bogle Hegarty.
However, having got the one piece of bad news out of the way, the rest of the year's story gives the agency lots to sing about in terms of both profitability and creativity.
In continuing to blur the line between digital ad agency and innovations lab, SapientNitro is pushing the creative envelope into areas where rivals have either not thought to go into or been reluctant to do so.
Indeed, it was SapientNitro's body of pioneering and eclectic work that led to it being named Campaign's Digital Innovation Agency of the Year in 2013.
Such is SapientNitro's collective fertile imagination that ideas seem to fizz from it. These include the launch of Longer Lives for Public Health England, a website providing data and inspiring action to reduce premature deaths, the Tech Ball for Standard Chartered and Art Rules, a digital forum for the Institute of Contemporary Art.
Yet there's a pragmatic side to SapientNitro that complements its innovative culture. It won 15 new accounts and six pieces of new business from existing clients. They include Moët Hennessy Europe, which hired the agency to run the pan-European account; Tesco, which appointed it to launch e-commerce activity across several brands and markets; and Aviva, which added the shop to its global digital and mobile rosters.
What's more, SapientNitro made its way on to the Government's digital services roster and was the only UK shop to win a gold Mobile Lion at Cannes for its "get cash" campaign for the Royal Bank of Scotland.
If SapientNitro can keep fuelling its growth through creative innovation, this year promises much to look forward to.
How SapientNitro rates itself: 8
SapientNitro's year in a Tweet: We'd like to thank the Academy, our family, producers & anyone that's never heard of @sapientnitro @Campaignmag Digital Innovation AOTY 2013
SapientNitro
Type of agency
Creative and digital
Company ownership
Independent
Key personnel
Nigel Vaz senior vice-president and
managing director, Europe
Malcolm Poynton chief creative officer, Europe
Neil Dawson chief strategy officer, Europe
Declared income
£132.1m
Total accounts at year end
52
Accounts won
15 (biggest: Lycra)
Accounts lost
0
Number of staff
1,013 (+11%)
Score key: 9 Outstanding 8 Excellent 7 Good 6 Satisfactory 5 Adequate 4 Below average 3 Poor 2 A year to forget 1 Survival in question
Footnote: *indicates where agencies claim the corporate governance constraints of the Sarbanes-Oxley legislation.