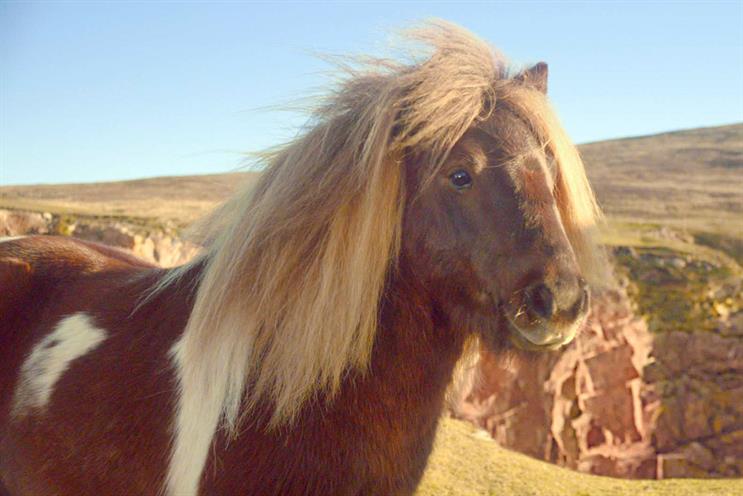 Score: 8
Last year: 8
A lot of creative agencies like to say they are all about the work. But with Wieden & Kennedy London this year, there is very little else to talk about – except perhaps the shop hiring more people to do the work.
Staff numbers were up 34 per cent to 190 in 2013. That's two more than Wieden & Kennedy had in 2010 before Nokia – then its largest client – took its custom elsewhere, and the agency was forced to axe more than a third of its employees.
The creative duo Paul Knott and Tim Vance joined from Abbott Mead Vickers BBDO in August, while the creative directors Dave Day and Larry Seftel joined from Mother in November. Later that same month, Christen Brestrup and Bertie Scrase joined from Crispin Porter & Bogusky, where they had been responsible for some of the best Paddy Power ads. The agency must have felt a certain delight in nicking Brestrup and Scrase, given that the CP&B creative directors were former Wieden & Kennedy stars who jumped ship.
Wieden & Kennedy set the bar high early on in terms of work. Its "the pony" spot for Three, released in February, was a genuine viral smash and easily the 2013 highlight. That said, its spots for Honda and Lurpak would make anyone's highlight reel for the year too.
The horsemeat scandal that engulfed Tesco gave Wieden & Kennedy the chance to flex a different set of muscles: drafting the supermarket's apology. The newspaper ads made headlines in their own right, but were later banned by the Advertising Standards Authority for stating that meat standards were an issue for the entire food industry. It seems that the agency has yet to fully stretch itself on the Tesco account.
In addition to wheeling out ancient long-copy skills, Wieden & Kennedy showed off its tech credentials, creating an app for Stride gum that was controlled by chewing motions – it won an award from the Internet Advertising Bureau.
In short, 2013 was a good year for an agency that seemed to be enjoying itself once again.
How Wieden & Kennedy rates itself: 7
Wieden & Kennedy's year in a Tweet: Strong year for @w2optimism. Big effort, great work, good results. #wieden+kennedy
Wieden & Kennedy
Type of agency
Creative
Company ownership
Independent
Key personnel
Neil Christie managing director
Tony Davidson executive creative director
Kim Papworth executive creative director
Nielsen billings 2013
£148m
Nielsen billings 2012
£118m
Declared income
£26m
Total accounts at year end
12
Accounts won
5 (biggest: UKTV)
Accounts lost
1 (Schweppes – resigned)
Number of staff
190 (+34%)
Score key: 9 Outstanding 8 Excellent 7 Good 6 Satisfactory 5 Adequate 4 Below average 3 Poor 2 A year to forget 1 Survival in question
Footnote: *indicates where agencies claim the corporate governance constraints of the Sarbanes-Oxley legislation.