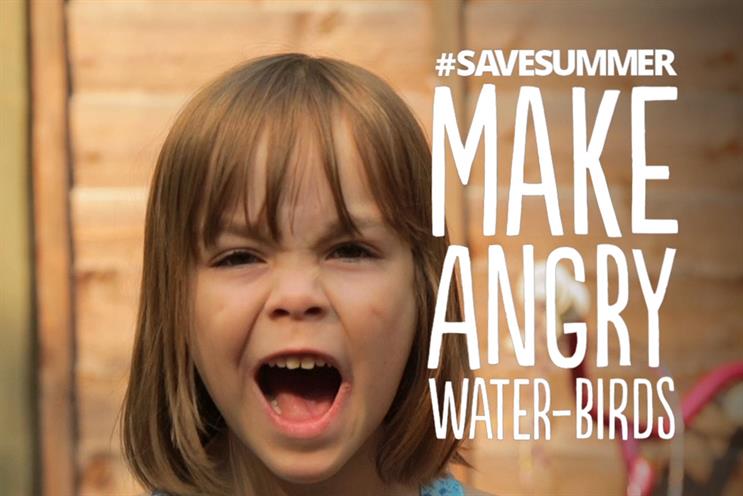 Score: 8
Last year: 9
The problem traditionally with Work Club was that it had too many cherries and not enough cake. That is to say, too many small clients doing interesting projects that pushed creative boundaries and raised the agency's profile in the industry's consciousness, but not enough big-ticket business from blue-chip clients that allowed it to grow with any sort of scale and leave a lasting impression. This all changed in 2013.
The highlight was winning Asda's digital account in July after a contested pitch. The deal was a game-changer and could be worth £2.5 million in fees. Work Club also picked up business from Rentokil, Desperados beer, GH Mumm Champagne and Adidas.
Indeed, Work Club did a lot of growing up in 2013. It became a member of the IPA and hired Jane McNeil from Agency Republic as its first chief operating officer. More importantly, it started talking to Havas about a sale. The deal is expected to complete in the first half of 2014.
It all fits with the view of Work Club as an agency "built to sell". It's a view held by most people familiar with the chairman Jon Claydon's impressive commercial track record but, make no mistake, the desire within the agency's top tier is to use the sale as a base to create a global brand, not just cash out and start again.
There is no evidence that all this serious new-business winning and corporate manoeuvring led Work Club to take its eye off the ball creatively, but it was not a vintage year for the agency in terms of work. Mostly because there wasn't enough of it. The launch activity for Asda, "save our summer", was a solid campaign and well-thought-out, but more work of the kind that made Work Club the talk of town in the first place would be nice. Let's see if it can manage both.
How Work Club rates itself: 8
Work Club's year in a Tweet: RT @BarackObama Those @workclub guys really hit scale and won a lot in 2013. Now the Work and the Club are all that matters #fistbump
Work Club
Type of agency
Digital
Company ownership
Independent
Key personnel
Lisa De Bonis strategy partner
Martin Brooks chief executive
Paddy Griffith strategy partner
Ben Mooge creative partner
Andy Sandoz creative partner
Declared income
£7m
Total accounts at year end
18
Accounts won
7 (biggest: Asda)
Accounts lost
1 (Carte Noire)
Number of staff
87 (+9%)
Score key: 9 Outstanding 8 Excellent 7 Good 6 Satisfactory 5 Adequate 4 Below average 3 Poor 2 A year to forget 1 Survival in question
Footnote: *indicates where agencies claim the corporate governance constraints of the Sarbanes-Oxley legislation.