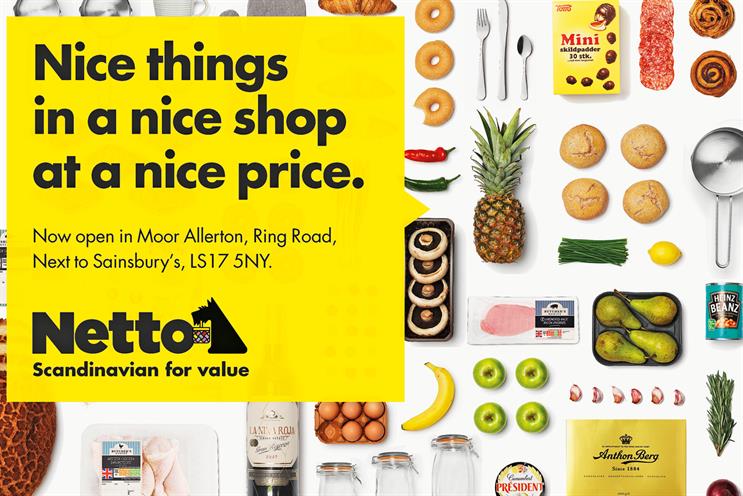 Score: 7

Last year: 7
101 handled the launch campaign for the new Vauxhall Corsa in 2015 – pretty good going for an agency that is only four years old.
It was fairly typical that 101 had not even revealed that it had won the account. The agency's mantra is to delve deeper into clients' business problems, so it tends to be a bit more secretive about these things. Indeed, 101 has always felt like it exists on the periphery of adland because it takes on so many strategy briefs that bring the agency no fame.
But while it could not sustain the hype surrounding its launch, the agency's growth – turnover from £3.5 million to £4.6 million and staff numbers from 34 to 50 in 2014 – makes it one of today's more compelling start-up stories.
In addition to Vauxhall, 101 picked up Scottish Widows last year and brought the hooded woman back to TV screens for the first time in four years. It also created the launch campaign for Netto, the Danish discount supermarket that is trying to crack the UK and is part-funded by Sainsbury's.
101 won Tango's creative account after a competitive pitch and landed Game's advertising business, creating a free downloadable game as part of its Christmas campaign.
There were some interesting creative sidelines too. The agency helped Paul Weller, the former frontman of The Jam, launch his clothing label, Real Stars Are Rare. Word has it that, if you turned up at 101's office on the right day, you could spot The Modfather walking around in his undercrackers.
But for all 101's focus on solving business problems, it is conspicuous that the agency has yet to release a campaign that taps into the vein of popular culture. If it can do that – and Tango should provide ample opportunity – the hype will be more than justified.
How the agency scores itself: 8
How the agency rates itself: 101 turned four. New business included Game, Tango and Vauxhall Corsa. Existing relationships expanded with global work for SABMiller and launching Netto for Sainsbury's. Work highlights included putting people's futures back on their agenda for Scottish Widows; seeing Baileys Chocolat Luxe become Diageo's most successful launch in Western Europe; and hitting 20 million online views and 800,000 downloads for our computer game for Game in a month. Phew.
101
Type of agency
Free-range creative company
Company ownership
Independent
Nielsen billings 2014
£18m
Nielsen billings 2013
£6m
Declared income
£4.6m
Total accounts at year end
16
Accounts won
6 (biggest: Vauxhall Corsa)
Accounts lost
0
Number of staff
50 (+47%)
Key personnel
Richard Flintham founding partner
Mark Elwood founding partner
Laurence Green founding partner
Phil Rumbol founding partner
Steve Waring founding partner
Score key: 9 Outstanding 8 Excellent 7 Good 6 Satisfactory 5 Adequate 4 Below average 3 Poor 2 A year to forget 1 Survival in question
Footnote: *indicates where agencies claim the corporate governance constraints of the Sarbanes-Oxley legislation.