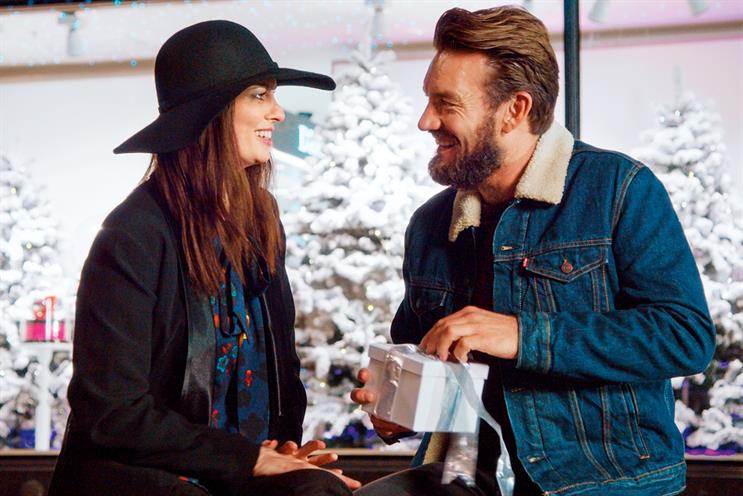 Score: 6
Last year: 7
In last year's School Reports, Campaign wrote that 18 Feet & Rising was doing fine but had yet to put its stamp on adland. This is still true.
And it looked like a case of patience wearing thin when two of the management team – Jon Busk, the managing director, and Tim Millar, a strategist and co-founder – chose to leave in 2014.
But few of the start-ups that launched around the same time as 18 Feet & Rising (in 2010) have shaken things up or minted their founders and the agency is still moving forward.
For a start, it impressed Skoda enough during the pitch for its pan-European ad account (won by Fallon) to win a place on its digital roster. It also landed a meaty UK project from Allianz after a competitive pitch.
Income rose from £2.8 million to £3.3 million.?18 Feet &Rising promoted Anna Carpen and Rob Ward to its board and hired Greg Hemes, an executive producer at Saatchi & Saatchi, to run its in-house production arm, Make Made.
The most interesting work was its House of Fraser Christmas campaign. Initially dismissed as dull, the ad may have critics going back for a second look after the department store posted impressive fourth-quarter results (up 8 per cent year on year).
After a couple of thwarted threats, 18 Feet & Rising's keystone client, Nationwide, called a review. This will be a concern for the agency and brings into focus the perennial question: when will it sell? Suitors are hovering and Creston is believed to have made a minority-stake-and-partnership offer that is worth considering.
While Jonathan Trimble, the agency's amiable and ambitious founder, may have envisioned a windfall network sale, something more practical that allows him to retain an interest and expand looks increasingly like the way to go.
How the agency scores itself: 8
How the agency rates itself: A further year when the agency's muscles continued to grow – winning a place on the Volkswagen roster (kicking off a relationship with Skoda globally) and sizeable UK wins such as Allianz and House of Fraser, alongside an IPA silver Effectiveness Award for Cuprinol. Highlights included the National Trust's first TV ad, House of Fraser's return to Christmas advertising in a decade and a global campaign for Nando's featuring an anteater named Doris.
18 Feet & Rising
Type of agency
Advertising
Company ownership
Independent
Nielsen billings 2014
£26m
Nielsen billings 2013
£22m
Declared income
£3.3m
Total accounts at year end
15
Accounts won
4 (biggest: Allianz)
Accounts lost
1 (Selfridges – resigned)
Number of staff
38 (+15%)
Key personnel
Jonathan Trimble chief executive
Matt Keon executive creative director
Rob Ward head of strategy
Anna Carpen creative director
Score key: 9 Outstanding 8 Excellent 7 Good 6 Satisfactory 5 Adequate 4 Below average 3 Poor 2 A year to forget 1 Survival in question
Footnote: *indicates where agencies claim the corporate governance constraints of the Sarbanes-Oxley legislation.