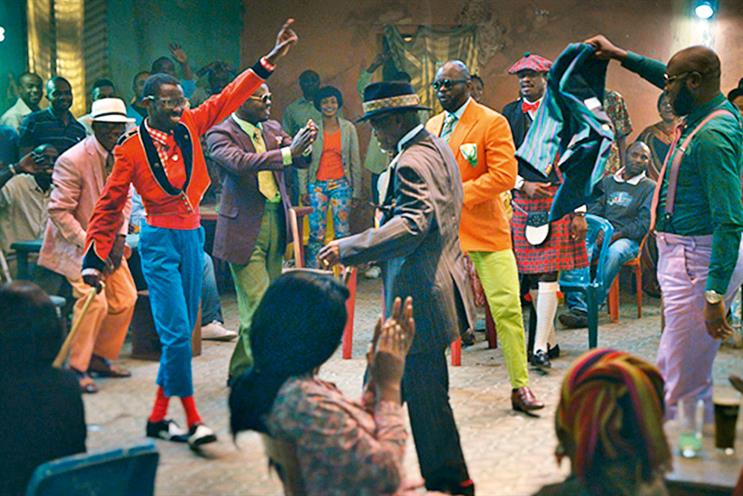 Score: 9
Last year: 8
Abbott Mead Vickers BBDO's 2014 was always going to be tinged with sadness after the loss of its co-founder and spiritual leader, David Abbott.
It would have been fascinating to know what Abbott, famed for his moral compass, would have thought about AMV's Christmas campaign for Sainsbury's – a beautifully shot tale from the trenches of the First World War, which took the flak for trading off tragedy. However you felt about it, AMV and Sainsbury's did what people are always saying this industry should do – stick their necks out. It was the most-discussed spot of the year and arguably stole the thunder from John Lewis' festive campaign.
And it wasn't even AMV's best work. That was probably "Sapeurs" for Guinness, even if the Cannes jury was inexplicably unimpressed with it.
AMV does a remarkable job of producing consistently good work across its big roster of clients and is making progress adapting itself to deal with client demands for digital and long-form content, as evident by the "unbelievable" campaign for Pepsi Max and the documentary accompanying "Sapeurs".
In terms of new business, AMV scored two mammoth wins: Dixons Retail's £50 million creative account and the £85 million, five-year campaign to educate the public about smart meters. The agency lost EDF Energy and is set to lose Aviva after BBDO refused to play ball with the client by repitching as a network.
If there is any difference between itself and Adam & Eve/DDB, the darling of the UK ad industry in 2014, it is small. But AMV's management are fiercely competitive and they will want to change the lie of the land in 2015, not least with the new executive creative directors, Alex Grieve and Adrian Rossi, who will be keen to make their mark. Abbott would be proud of that.
How the agency scores itself: 8
How the agency rates itself: A great new-business year, winning the two biggest spenders of the year (Dixons and smart meters), most-awarded at the Campaign Big Awards, more Effectiveness Awards at the IPA than any other agency and more awards at the Marketing Society than everyone else put together. We introduced the next generation of new capabilities and our work has never been more consistent in quality and varied in form. We can't moan.
Abbott Mead Vickers BBDO
Type of agency
Advertising
Company ownership
Omnicom (BBDO)
Nielsen billings 2014
£468m
Nielsen billings 2013
£456m
Declared income
£64.2m (2013)
Total accounts at year end
43
Accounts won
6 (biggest: Dixons Retail)
Accounts lost
1 (EDF Energy)
Number of staff
439 (+1%)
Key personnel
Ian Pearman chief executive
Paul Brazier chairman and chief creative officer
Richard Arscott managing director
Craig Mawdsley joint chief strategy officer
Bridget Angear joint chief strategy officer
Score key: 9 Outstanding 8 Excellent 7 Good 6 Satisfactory 5 Adequate 4 Below average 3 Poor 2 A year to forget 1 Survival in question
Footnote: *indicates where agencies claim the corporate governance constraints of the Sarbanes-Oxley legislation.