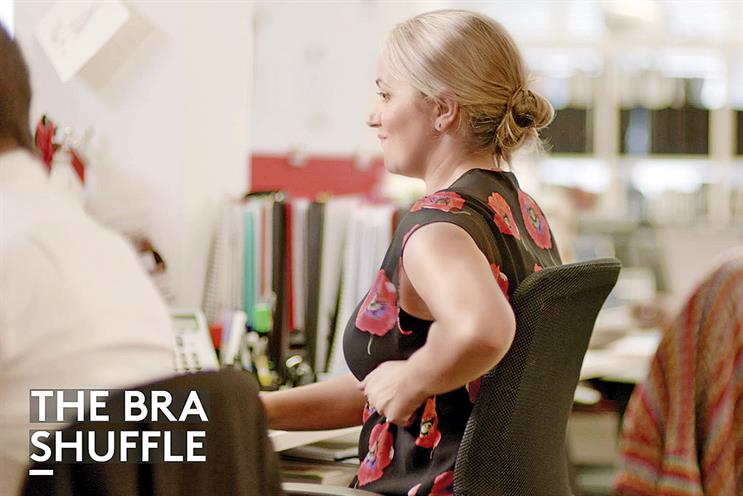 Score: 6
Last year: 6
AIS London's move into a larger home within the "Havas village" in the early part of last year was as symbolic as it was practical.
While the agency's 80-strong and expanding workforce was finding its old place a tight squeeze, the new location heralded a closer association with the other subsidiaries of its Havas parent, which wants to present itself as a more agile and joined-up operation in the UK.
Certainly, a close physical proximity to the media agencies Arena and Havas Media makes sense. AIS and Havas Media already share a number of clients, including National Express and Pernod Ricard, as a result of increased collaboration.
Indeed, it was National Express, looking to take a more strategic approach to its customer relationship marketing, that bought into AIS's reinvention as a digital and social agency. It appointed the shop to handle its CRM and content activity after a competitive pitch. Triumph was another new client.
The year also saw AIS build on its relationship with Pernod Ricard UK by being invited on to the drinks company's roster to create social and content strategies for brands including Malibu and Absolut Vodka.
However, it was less successful in enhancing its links with John Lewis (it already has the Waitrose CRM account), having failed to beat Lida in a pitch for John Lewis Financial Services.
The agency's ambition was underscored by the appointment of Daryl Frost, Bartle Bogle Hegarty's former strategy director, as the head of planning. Meanwhile, it continued to pick up plaudits for its provocative Harrison's Fund work, which won a bronze Lion at Cannes and two golds at the Kinsale Shark Awards.
Put all these things together and a picture emerges of an agency that is growing more confident in what it calls its "no nonsense" approach to social media and its new positioning after what have not been the happiest of times.
How the agency scores itself: 8
How the agency rates itself: It's been a big year for us. Seven big new client wins, bigger award wins than ever before and some big new personalities on board. We've even had to move to bigger digs to squeeze us all in. The turnaround is complete, the numbers are good and we're winning trophies in every category from direct to press to digital. Exciting times.
AIS London
Type of agency
Digital and direct marketing
Company ownership
Havas Media Group
Declared income
£6.4m
Total accounts at year end
15
Accounts won
7 (biggest: Pernod Ricard)
Accounts lost
1 (Club Med – resigned)
Number of staff
80 (+4%)
Key personnel
Liz Barnsdale managing director
Sarah-Jane Stratford executive strategy director
Geoff Gower executive creative director
Score key: 9 Outstanding 8 Excellent 7 Good 6 Satisfactory 5 Adequate 4 Below average 3 Poor 2 A year to forget 1 Survival in question
Footnote: *indicates where agencies claim the corporate governance constraints of the Sarbanes-Oxley legislation.