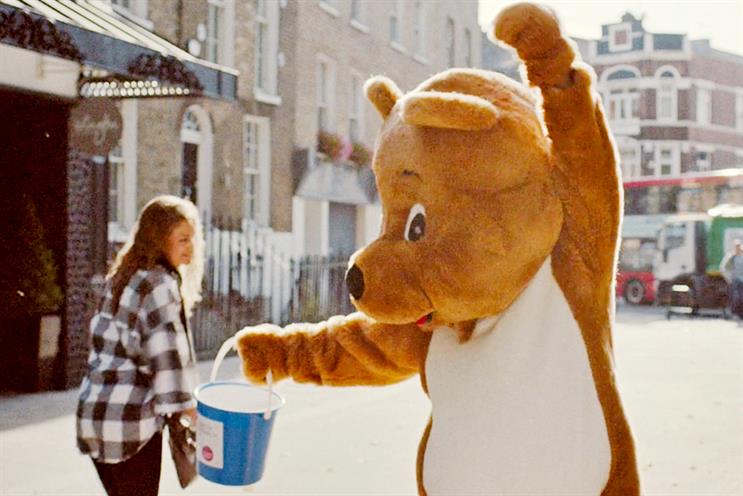 Score: 6
Last year: 6
It seems that Atomic London is a firm believer in O2's advice to "be more dog". Last year, it declared itself to be "straining at the leash" as new clients began arriving at its kennel. Now it would like a few more bones tossed in its direction. And, like every dog, it would like to have its day.
Atomic did not exactly explode on to the scene when it launched in the spring of 2012. And its progress since then has been more of a slow burn.
There's nothing wrong with that, of course. The past year has seen a steady consolidation of its business while accounts have more than doubled, resulting in work that the agency can sink its teeth into and opportunities to raise its profile.
One example of these is Lotus, the car marque, whose products were once the car of choice for every aspiring British adman. The car-maker filled the parking space vacated by Bentley, whose time with the agency turned out to be short.
Other names also arrived to bolster the client list, including Viking River Cruises, which moved from M&C Saatchi, Unicef, The Independent's sister paper i, previously at McCann London, and the household electrical appliances brand Grundig.
And although it lost out to Lida in the pitch for Oxfam's digital and direct account, Atomic London continues to build its relationship with Cancer Research UK, for whom it leads marketing and direct giving campaigns. What is more, Cancer Research UK has given the agency some much-needed TV presence.
Certainly, a broadening client base should allow the dog to bark more loudly from now on. But the demise of Atomic's Alpari client in early 2015 was not the best start to the year.
How the agency scores itself: 7
How the agency rates itself: Our second year was about consolidation and growth. We doubled our client base from six to 14. Wins included Viking River Cruises, Creative Content UK, Unicef, Catlin insurance, Shangri–La at The Shard and i. We picked up Lotus cars and have grown our relationship with Cancer Research UK. Our client base is broad enough to really flex our creative muscle in 2015. We are full of hope and expectation, with more UK work appearing than ever before.
Atomic London
Type of agency
Creative
Company ownership
Independent
Declared income
n/s*
Total accounts at year end
14
Accounts won
8 (biggest: Viking River Cruises)
Accounts lost
1 (Bentley)
Number of staff
46 (+10%)
Key personnel
Nick Fox partner
Jon Goulding partner
Guy Bradbury partner, creative
Richard Hill partner, planning
Score key: 9 Outstanding 8 Excellent 7 Good 6 Satisfactory 5 Adequate 4 Below average 3 Poor 2 A year to forget 1 Survival in question
Footnote: *indicates where agencies claim the corporate governance constraints of the Sarbanes-Oxley legislation.