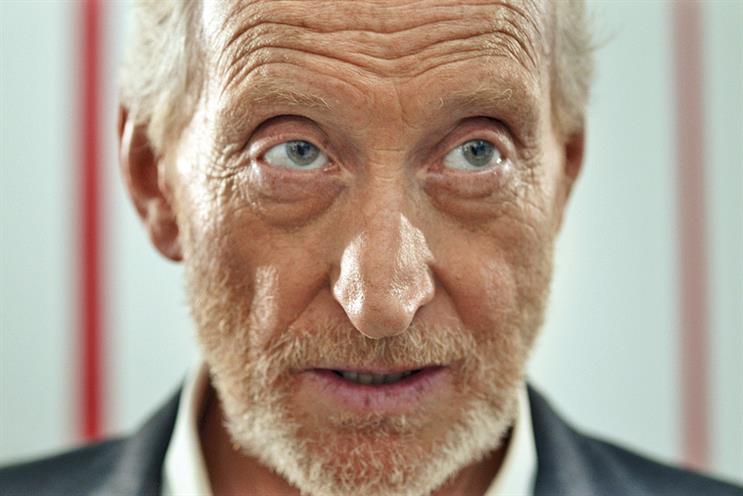 Score: 6
Last year: 8
When you have been the dominant force for so long and known for relentless excellence, even the smallest crack can be interpreted as the start of the inevitable downward spiral.
It was important, then, when Bartle Bogle Hegarty not only retained its British Airways business but extended its remit by setting up a joint-venture CRM division with the former DM veterans Simon Hall and Warren Moore to fulfil the airline's needs.
Ever since, BBH has been further broadening its offer to satisfy the new integrated demands of clients – setting up a sports division with the former rugby star Lawrence Dallaglio, a video production unit, Black Sheep Studios, a creative studio in Milton Keynes and a digital products and services business.
Last year was a quiet one on the work front, with a subdued performance at Cannes. Then, at the end of the year, the agency ended its 15-year relationship with Johnnie Walker, which went to Anomaly.
Other losses included Tango, Pirelli and Philadelphia, compounding the sense that not everything was going its way.
Many of the old guard also left as the Publicis Groupe lock-in period came to a close, including Gwyn Jones, the global chief executive, and Simon Sherwood, the group chairman. Then Jim Carroll, the UK chairman, departed in early 2015.
BBH's sudden capture of the Tesco account at the start of 2015 resulted in the agency parting company with Waitrose – which some observers saw as evidence of a cultural shift. This is a new-look BBH and, in today's ever-changing world, perhaps that is no bad thing.
As the new managing director, Mel Exon, says, the agency spent 2014 "in the garage" working on itself, but now it is ready to reap the rewards. If there's one agency that can pull it off, it's BBH.
How the agency scores itself: 6
How the agency rates itself: 2014 was spent evolving our offering to make it more creatively diverse, more connected and more specialist. We launched BBH Sport and BBH CRM. Sport quickly won the Rugby World Cup and Adidas, and CRM was central to the consolidated BA win. We promoted a new management team to run the core advertising business and hired some extraordinary creative talent. In 2015, we expect to see good returns on all of 2014's innovation.
Bartle Bogle Hegarty
Type of agency
Creative
Company ownership
Publicis Groupe
Nielsen billings 2014
£221m
Nielsen billings 2013
£230m
Declared income
n/s*
Total accounts at year end
41
Accounts won
7 (biggest: Samsung)
Accounts lost
5 (biggest: Johnnie Walker)
Number of staff
428 (+7%)
Key personnel
Ben Fennell chief executive
Nick Gill executive creative director
Mel Exon managing director
Jonathan Bottomley chief strategy officer
Jason Gonsalves chief strategy officer
Score key: 9 Outstanding 8 Excellent 7 Good 6 Satisfactory 5 Adequate 4 Below average 3 Poor 2 A year to forget 1 Survival in question
Footnote: *indicates where agencies claim the corporate governance constraints of the Sarbanes-Oxley legislation.