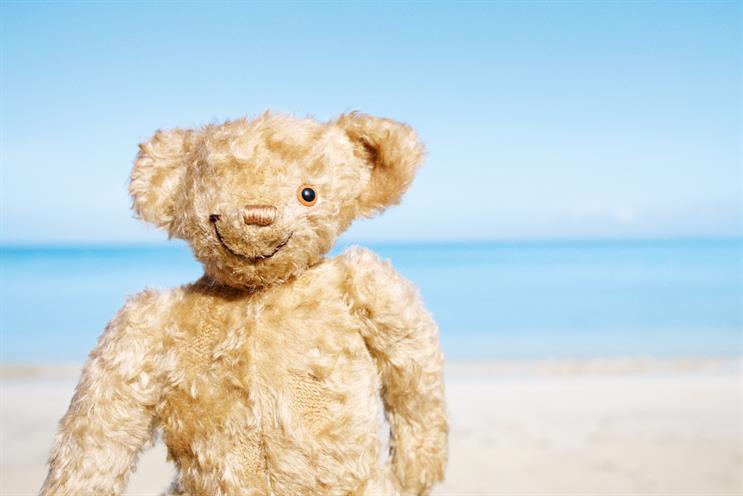 Score: 4
Last year: 5
Having lost one of its biggest and best clients, the £20 million McCain creative account, after 11 years to Adam & Eve/DDB, 2014 was not a year that BMB will look back on with any great fondness.
The hole left by Andrew McGuinness, who left in 2013 under circumstances that have never been completely clear, was partially filled by the arrival of Juliet Haygarth as its chief executive.
Although BMB claims 17 wins, many were for small social media accounts from brands including Homebase, Hula Hoops and Interflora. The agency also welcomed additional business from New Balance, which appointed it to work on a global above-the-line project on top of digital production, experiential activity and social media in EMEA.
But not much here to set the heart aflutter, let alone offset the departure of McCain.
On the creative side, BMB produced some good work, such as "bear" for Thomson, which saw a child's teddy bear lifted out of its miserable rut by a few days on the beach, and "100% British potatoes" for McCain, a spoof of The Beatles' Abbey Road album cover. There was also "welcome to coffee" for Taylors of Harrogate, which sought to move the company away from the usual coffee advertising.
With TUI Group, Thomson's owner, calling a review in early 2015, Haygarth and her team will have to work hard to make sure this year's narrative is different to the last. If she can get back to what BMB does best and reignite the three partners, Trevor Beattie, Bil Bungay and David Bain, she stands a good chance.
How the agency scores itself: 5
How the agency rates itself: We transformed an ogre. First into a human being, then into a Lion, and finally into a gold Arrow. We turned a cow into IPM gold. We unveiled a wonderful new CEO in the distinctly un-ogre-ish form of Juliet Haygarth. And we bade farewell to our beloved chips, glorious chips. We gained a New Balance. Most importantly of all, we transformed ourselves into the company we've always wanted to be. Fun will be had in 2015.
BMB
Type of agency
Advertising
Company ownership
Majority owned by Cheil Worldwide
Nielsen billings 2014
£59m
Nielsen billings 2013
£54m
Declared income
£10.3m
Total accounts at year end
50
Accounts won
17 (biggest: LinkedIn)
Accounts lost
10 (biggest: McCain)
Number of staff
70 (-23%)
Key personnel
Trevor Beattie founding partner
Bil Bungay founding partner
David Bain partner
Juliet Haygarth chief executive
Score key: 9 Outstanding 8 Excellent 7 Good 6 Satisfactory 5 Adequate 4 Below average 3 Poor 2 A year to forget 1 Survival in question
Footnote: *indicates where agencies claim the corporate governance constraints of the Sarbanes-Oxley legislation.