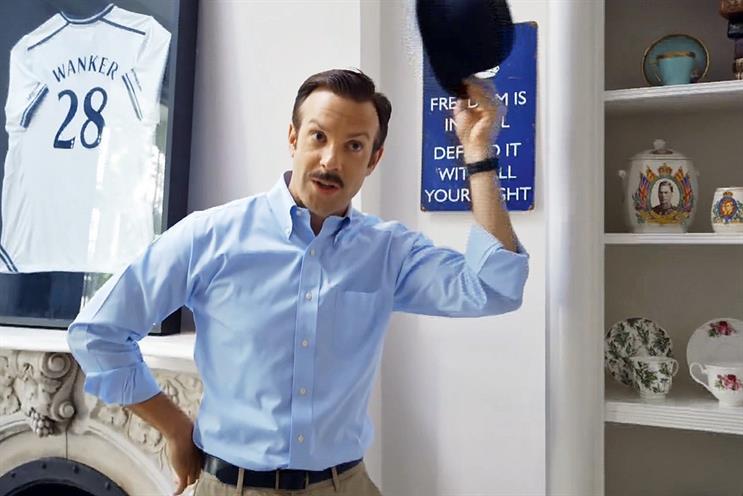 Score: 6
Last year: 7
Despite having representation on four continents, The Brooklyn Brothers doesn't actually have an office in Brooklyn. Its founders say they chose the name when they launched in 2001 because they wanted the agency to embody the blue-collar work ethic for which the New York district was famous.
In 2014, nobody could question the London office's capacity for hard but also imaginative work, often without the need for big traditional media campaigns.
It negotiated the use of a former US aircraft carrier to announce that Land Rover, for which it handles global content marketing and social media, was sponsoring Sir Richard Branson's Virgin Galactic space programme. It also pitted the Brazilian football star Neymar and the rally driver Ken Block together in a World Cup warm-up challenge for Castrol and brought back the hilariously incompetent Coach Lasso for NBC Sports.
Indeed, Ad Age named the shop as its "large" Small Agency of the Year in July. All well and good, but you wonder why it isn't giving bigger rivals a better run for their money.
The problem is that a big signature account that would herald the agency's arrival in the big time has so far eluded it. Things might have been different had it managed to convert the four-way pitch for Virgin Atlantic (it was won by Adam & Eve/DDB). The agency claims it came second but, sadly, there was no runner-up prize.
It will be fascinating to see if the necessary leg-up can be provided by an unusual arrangement under which Guy Barnett oversees London's creative output as the global creative director with George Bryant, a strategist, handling the day-to-day running of the creative department in London.
As a Brooklynite might have said: "You got a lotta shit wichoo." It translates as: "You have some nerve."
How the agency scores itself: 7
How the agency rates itself: 2014 was spent forging a cohesive, global micro-network with the simple promise to turn clients' businesses into blockbuster brands. It helped us win 50 per cent of our pitches and big global audiences for Castrol and the Premier League, among many others. Losing the Virgin Atlantic pitch was the only off-beat. But we took it with the good grace you would expect from mature business folk, and we will never, ever fly with them again.
The Brooklyn Brothers
Type of agency
Creative
Company ownership
Independent
Declared income
£6.6m
Total accounts at year end
18
Accounts won
6 (biggest: Samsung)
Accounts lost
2 (biggest: n/s)
Number of staff
70 (+11%)
Key personnel
Jackie Stevenson partner
George Bryant partner
David Watson partner
Guy Barnett partner
Paul Parton partner
Score key: 9 Outstanding 8 Excellent 7 Good 6 Satisfactory 5 Adequate 4 Below average 3 Poor 2 A year to forget 1 Survival in question
Footnote: *indicates where agencies claim the corporate governance constraints of the Sarbanes-Oxley legislation.