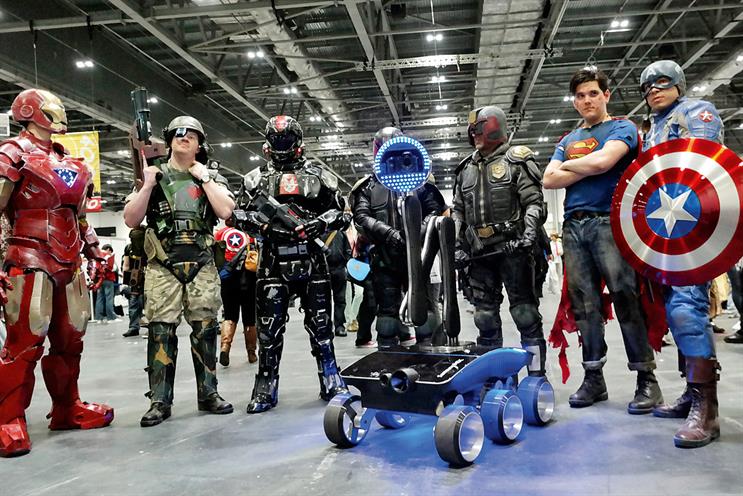 Score: 6
Last year: 6
Cheil UK underwent a serious trimming of its permanent staff numbers in 2014. It also continued to make slow progress away from living in the shadow of its giant client (and shareholder) Samsung. But any progress, however sluggish, must be for the best – some of the above-the-line work it makes for Samsung is lamentable and the shop racked up two Campaign Turkeys for this client in 2014.
In fairness, judging Cheil by its traditional advertising output is a little misleading. The shop has digital at its heart and produced some notable experiential and stunt campaigns for Samsung, including a sweet little film that hijacked the ALS Ice Bucket Challenge (reaching 29 million people in one week) and the renaming of Heathrow Terminal 5 for the launch of the Galaxy S5. The creation of the first web user-controlled camera bot, the NX Rover, showed real innovation while its "we are David Bailey" campaign won big at the Best Awards.
Evidence of work for other clients is still a little hard to identify, but Cheil claims to have won new project-based business from Samsonite, Pernod Ricard and Asda. Meanwhile, its continued place on the Coca-Cola roster suggests there's more going on than the agency seems willing to reveal.
Greater visibility – both of its people and its work – is the order of the day if the agency is to both grow in confidence and maturity. The recent arrival of Malcolm Poynton as Cheil's first global chief creative officer should hopefully focus minds in the UK.
How the agency scores itself: 7
How the agency rates itself: In one year, we've taken Cheil from King's Cross backwater to market relevance. We've been recognised across multiple disciplines, from Cannes to the Webbys and the Marketing Agencies Association Best of the Best. From making a Galaxy S5 Ice Bucket Challenge video that reached 29 million people in one week to renaming Heathrow Terminal 5 to launch the S5. Our work is consistently ambitious and, as a result, we have enjoyed significant additions to our client list.
Cheil UK
Type of agency
Fully integrated
Company ownership
Cheil Worldwide
Nielsen billings 2014
£37m
Nielsen billings 2013
£49m
Declared income
n/s
Total accounts at year end
11
Accounts won
3 (biggest: Samsonite)
Accounts lost
1 (Fox's)
Number of staff
190 (-21%)
Key personnel
Matt Pye chief operating officer
Logan Wilmont executive creative director
Simon Hathaway global head of retail experience
Chris Chalk global chief strategy officer
Score key: 9 Outstanding 8 Excellent 7 Good 6 Satisfactory 5 Adequate 4 Below average 3 Poor 2 A year to forget 1 Survival in question
Footnote: *indicates where agencies claim the corporate governance constraints of the Sarbanes-Oxley legislation.