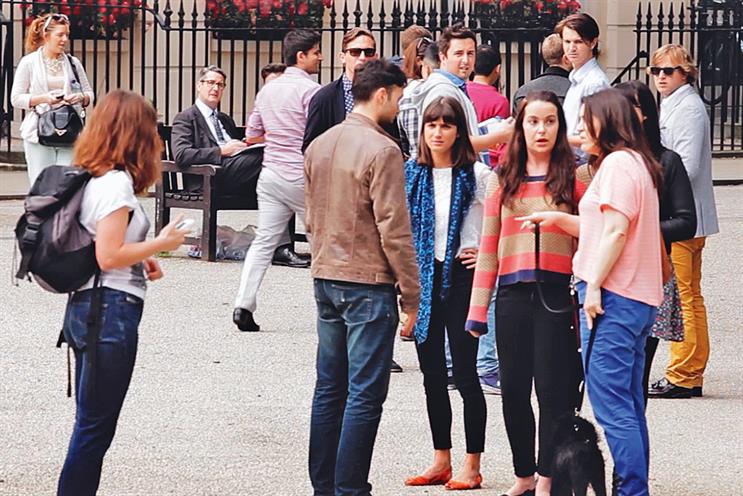 Score: 4
Last year: 5
If Dare laid foundations for a resurgence in 2013, it decided to start digging it all up again in 2014. After four years of trying to marry the best of advertising with a great digital agency, Dare decided to go back to what it was good at, what it was set up to be. A sensible return to Dare's roots, perhaps, but it meant 2014 was another year of transition.
There were a number of casualties en route: its chief creative officer, Sean Thompson, and the creative partner, Pete Conolly, left in August. It rehired Brian Cooper and Flo Heiss, who came back properly into the fold, and Rachel Hatton joined as the strategy partner. As the year drew to a close, Paul Hammersley, the chief executive of EDC, departed as the group separated from its Canadian parent Vision 7.
Dare's highlights included "#YouAreFootball", an online film for Barclays that measured the heart rates of football fans. The agency also took advantage of the publicity around the leaked footage of Solange Knowles kicking Jay-Z and made a film "#ViolenceIsViolence" for Mankind, a charity for male victims of domestic violence.
There was new business too. Dare picked up the international account for Formula E. It delivered the first agency-created campaign for Ryanair and won the full account in February 2015. Other wins included the UK business for Huawei and the beauty-booking website Wahanda.
Less welcome news came in the BMW review, which went to FCB Inferno. Metro also moved to Creative Orchestra. And Dare's failure to claim a slot on the Government's creative roster meant it was unable to defend the Post Office.
As the agency's revenue growth in 2013 continued into 2014, maybe the year was not as bad as losing 29 per cent of its staff might suggest. Either way, the refocused Dare has everything to prove in 2015.
How the agency scores itself: 6
How the agency rates itself: 2014 was the year we found ourselves again. We welcomed back Flo Heiss and Brian Cooper to lead our creative department, hired Rachel Hatton to spearhead planning and, in the process, built a formidable and cohesive leadership team. Our new digital proposition, with its focus on building the experiences people love, is right for us and resonating with clients. Refocused and newly independent, we have the spring back in our step.
Dare
Type of agency
Digital
Company ownership
Venture capital-backed
Nielsen billings 2014
£35m
Nielsen billings 2013
£77m
Declared income
£26.9m
Total accounts at year end
17
Accounts won
4 (biggest: Ryanair)
Accounts lost
3 (biggest: BMW)
Number of staff
120 (-29%)
Key personnel
Leigh Thomas chief executive
Toby Horry executive partner
Brian Cooper creative partner
Flo Heiss creative partner
Rachel Hatton strategy partner
Score key: 9 Outstanding 8 Excellent 7 Good 6 Satisfactory 5 Adequate 4 Below average 3 Poor 2 A year to forget 1 Survival in question
Footnote: *indicates where agencies claim the corporate governance constraints of the Sarbanes-Oxley legislation.