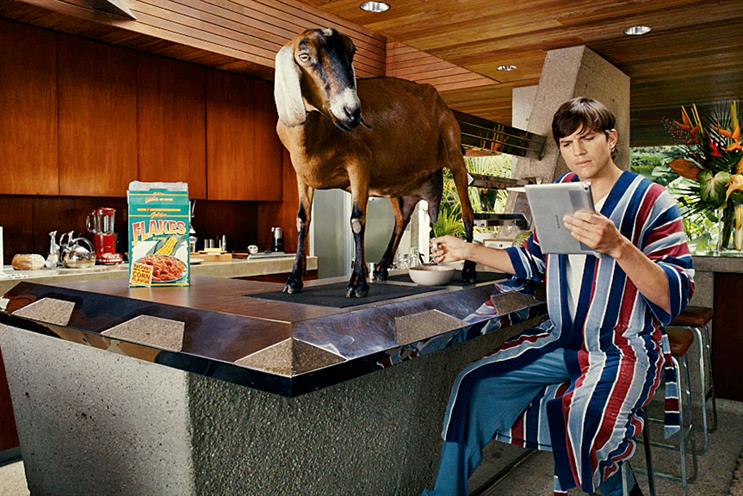 Score: 7
Last year: 6
It was a solid – if creatively unspectacular – year for DLKW Lowe, which will have come as something of a relief after the dramas of 2013 that saw it draw upon all its resources to retain Morrisons and deal with the departure of its totemic co-founder Greg Delaney. Last year, Campaign challenged DLKW Lowe to get the new-business wheels rolling again after the inevitable period of purdah that the Morrisons review entailed. And, in fairness, the agency has done just that.
DLKW Lowe has made great use of its place on the Government's roster (in fact, it seems to make the pitchlist of every piece of business going) and has picked up several small pieces of Crown Commercial Service business, as well as meatier ones such as Ofgem and the Post Office. As creative opportunities, they might not exactly set the heart aflutter (although its spot for Public Health England's dementia campaign was rather sweet and affecting), as with Sudocrem and GeoLotto. But greater succour will have come from winning Lenovo and the agency's debut spot showed that Richard Denney and Dave Henderson hadn't completely resigned themselves to just creating the hard-working or the humdrum. More power to their elbows in 2015, we hope.
As for the accounts going out the door – well, nothing to get too worried about there: a period of stability and steady growth seemed to be the order of the day, which is no bad thing. With 2015 seeing the thoughtful Tom Knox assuming the mantle of president of the IPA, it will be interesting to see what his agenda will be. As for DLKW Lowe, its agenda is clear: more of the same and better work. But the agency's management are smart enough to have worked that one out.
How the agency scores itself: 7
How the agency rates itself: This year was all about growth: winning, growing and integrating clients. We had an exceptional year with 18 new-business wins and an 85 per cent pitch- conversion rate. Our new digital network, Lowe Profero, strengthened our integrated offering. Lowe Open, our activation agency, grew by 15 per cent. A joint Effie for Persil was an integrated cherry on top. Creative gems on Morrisons, Lenovo, Dementia Friends, thetrainline.com and Sure signal the focus for 2015.
DLKW Lowe
Type of agency
Integrated
Company ownership
Interpublic
Nielsen billings 2014
£160m
Nielsen billings 2013
£153m
Declared income
£27.3m
Total accounts at year end
45
Accounts won
18 (biggest: Lenovo)
Accounts lost
2 (biggest: Coral – resigned)
Number of staff
237 (+9%)
Key personnel
Tom Knox chairman
Richard Warren chief executive
Jamie Elliot managing director
Richard Denney joint executive creative director
Dave Henderson joint executive creative director
Score key: 9 Outstanding 8 Excellent 7 Good 6 Satisfactory 5 Adequate 4 Below average 3 Poor 2 A year to forget 1 Survival in question
Footnote: *indicates where agencies claim the corporate governance constraints of the Sarbanes-Oxley legislation.