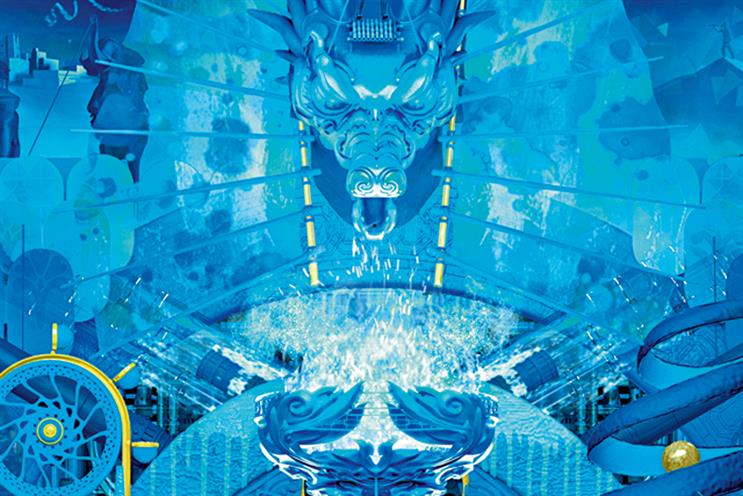 Score: 7
Last year: 8
Sainsbury's isolated two things that improved its 2014 Christmas. One of those highlights, ahead of mince pies, Champagne and Brussels sprouts, was revenue from Christmas jumpers, which had been promoted by Gravity Road in an online film.
How many of those sales were to do with the agency's amusing video of dads dancing rather than the general swell of enthusiasm for silly festive clothing is not clear. But, either way, the film did incredibly well, garnering 1.8 million views on YouTube and featuring on TV shows around the world. And it wasn't just work for Sainsbury's that got noticed. A film created as part of Gravity Road's Bombay Sapphire competition became the first branded content work to get a Bafta in February.
Gravity Road created the Christmas jumper activity for Sainsbury's Tu, a win last year from an existing client. Other business to come through the door included L'Oréal, ITV and the Design Museum, which appointed Gravity Road ahead of its £80 million relaunch in 2016. The only client to leave the shop's roster was AOL's MyDaily, which was closed by the internet company.
The founders, Mark Boyd and Mark Eaves, decided to rev-up the agency's new-business game by hiring Katie Lee, not long since promoted to managing director at Leo Burnett, in the same role. Pete Conolly, fresh from a short stint as the creative partner at Dare, also joined to complete an expanded management team. The changes should allow Boyd and Eaves to concentrate on creative strategy and innovation.
Gravity Road has developed a nice little niche for itself – and seems to be having a lot of fun. Yet, with all the ad agencies creating content arms, the shop is going to have to put up a big fight. Luckily, it seems to have already rolled up its sleeves.
How the agency scores itself: 8
How the agency rates itself: Year three saw Gravity Road come of age. Brilliantly bookended, it kicked off with a sparkly Bafta and culminated with a strengthened senior team and famous work for Sainsbury's. The business doubled in size and, as the rest of the market obsessed around the "C" word, we showed the way – a strategic creative agency that gets content.
Gravity Road
Type of agency
Creative
Company ownership
Independent
Declared income
£2.5m
Total accounts at year end
14
Accounts won
5 (biggest: ITV)
Accounts lost
1 (MyDaily)
Number of staff
44 (+29%)
Key personnel
Mark Boyd founder
Mark Eaves founder
Katie Lee managing director
Pete Conolly creative partner
David Pattison chairman
Score key: 9 Outstanding 8 Excellent 7 Good 6 Satisfactory 5 Adequate 4 Below average 3 Poor 2 A year to forget 1 Survival in question
Footnote: *indicates where agencies claim the corporate governance constraints of the Sarbanes-Oxley legislation.