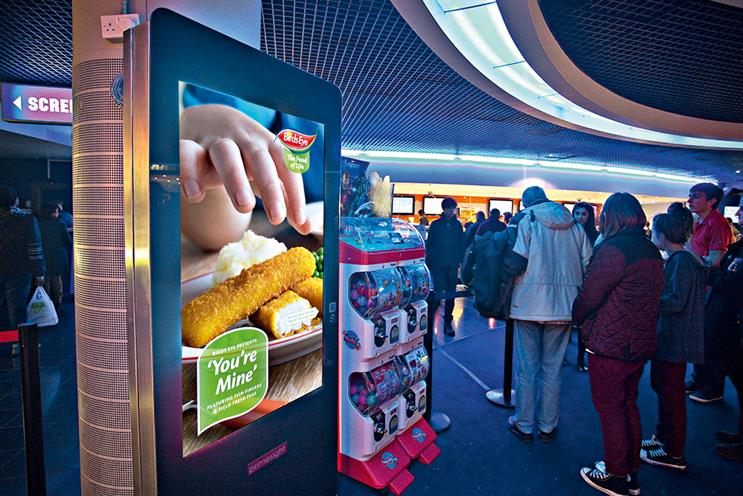 Score: 7
Last year: 7
By any metric, Havas Media had a good year. It won 16 accounts, including the £10 million Iglo Foods Group as part of a network play as well as backing the group's massive O2 win following some unedifying top-level Havas/Telefónica politicking. But those two wins pose questions as the agency's biggest successes have come from the network.
Havas Media failed to cut through on most of the big local pitches, and lost its role on the Camelot account to Vizeum after 16 years. Five of the 16 new wins included in its new-business tally are confidential, and so you'll have to trust they exist.
Havas Media continued to develop its proposition – and the way it interacts with Havas Media Group – in 2014. It is firmly the lead agency now as the home of meaningful brands, with Arena focusing on being an "agent of change". AIS London joined Havas Media and Arena in their offices on St Martin's Lane, which now house 300 people. Mobext, the mobile specialist, DBi, the data analytics consultancy, and Web Narrative, the design, build and customer experience unit, all sit alongside the agencies to provide additional services.
Havas Media evolved its in-house social media offering, Socialyse, through a partnership with its sister agency Cake ("Socialyse powered by Cake"), an offering claimed to be the "first fully integrated social team within a media agency group".
To really start challenging for the top scores here, Havas Media will need to deliver new clients in its home market. The agency has always been good digitally but a few more creative media ideas wouldn't go amiss either.
How the agency scores itself: 8
How the agency rates itself: 2014 was the year Havas Media really grew up. We drew yet closer to Arena, forming the ever-expanding powerhouse that is Havas Media Group, added 9 per cent more people and extended our offering with Havas Media Labs. The transformational O2 joined the HMG family, along with us picking up £36 million of new business in the form of Broadband Choices, Iglo Foods, Penguin Random House and PDSA, plus we took home 16 industry awards.
Havas Media
Type of agency
Media
Company ownership
Havas
Nielsen billings 2014
£154m
Nielsen billings 2013
£152m
Declared income
n/s*
Total accounts at year end
88
Accounts won
16 (biggest: Iglo Foods Group)
Accounts lost
2 (biggest: Camelot)
Traditional media
74%
Digital media
25%
Other media
1%
Number of staff
290 (+9%)
Key personnel
Paul Frampton chief executive
Natasha Murray managing director
Fiona McCann managing partner, client leadership
Darren Goldie chief development officer
Score key: 9 Outstanding 8 Excellent 7 Good 6 Satisfactory 5 Adequate 4 Below average 3 Poor 2 A year to forget 1 Survival in question
Footnote: *indicates where agencies claim the corporate governance constraints of the Sarbanes-Oxley legislation.