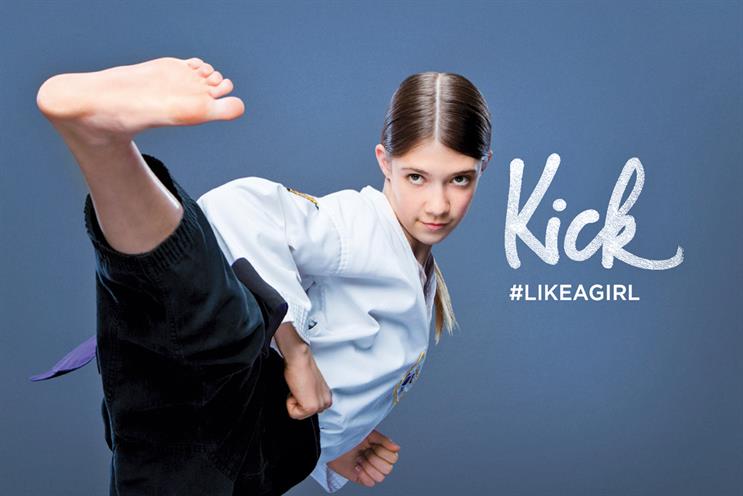 Score: 7
Last year: 6
Holler must be doing something right. Not only was it nominated as agency of the year by four separate agency bodies but also had its "#LikeAGirl" work for Always rated as the second-best customer engagement campaign in the 2014 Campaign Annual. Moreover, the Procter & Gamble feminine hygiene brand won every award for which it was entered.
All this suggests that, three years after its move to Publicis Groupe, Holler is an agency that is hitting its stride. Some well-known newcomers to the client list, as well as creative work that gets noticed, provide added evidence of a growing self-belief.
New business included the arrival of Lurpak, the Arla Foods-owned butter brand, which appointed the agency to handle its global and digital work backed by an estimated £1 million budget. Another big catch was Royal Caribbean, which assigned Holler to its social media account after a competitive pitch – the first time the cruise company had appointed a standalone social media agency.
Holler's clear creative highlight was "#LikeAGirl", featuring children doing things to combat the negativity often associated with the phrase. Produced in collaboration with Leo Burnett, the ad was viewed more than 75 million times in 150 countries.
Significantly, a year of progress was marked by the bedding-in of a new managerial front line, including the promotion of Dan Hocking and Paolo Nieddu to managing partner roles. Meanwhile, Ben Swindell, the founder of the digital agency Blend, arrived to complete the line-up. Extra creative firepower came in the form of Joel Lim, an associate creative director at Jam, who was appointed a creative director.
If Holler can combine its strong pitch-conversion rate with diverse creative output, 2015 could be a year to relish.
How the agency scores itself: 8
How the agency rates itself: 2014 was a stellar year. After bedding in the new management team, developing existing business and opening our first overseas offices, we kicked on by winning the coveted Lurpak business. Add to this Always' "#LikeAGirl", which broke countless records, has won all the awards it has entered and has been nominated as the runaway ad success for Procter & Gamble of all time, we're pretty chuffed. Winning BIMA Agency of the Year felt pretty good too.
Holler
Type of agency
Online full service
Company ownership
Publicis Groupe
Declared income
£5.8m
Total accounts at year end
21
Accounts won
12 (biggest: Lurpak)
Accounts lost
6 (biggest: NCS – resigned)
Number of staff
67 (+60%)
Key personnel
James Kirkham co-founder and global head of social and mobile, Leo Burnett
Will Pyne global executive creative director
Ben Swindell managing partner
Paolo Nieddu managing partner
Dan Hocking managing partner
Score key: 9 Outstanding 8 Excellent 7 Good 6 Satisfactory 5 Adequate 4 Below average 3 Poor 2 A year to forget 1 Survival in question
Footnote: *indicates where agencies claim the corporate governance constraints of the Sarbanes-Oxley legislation.