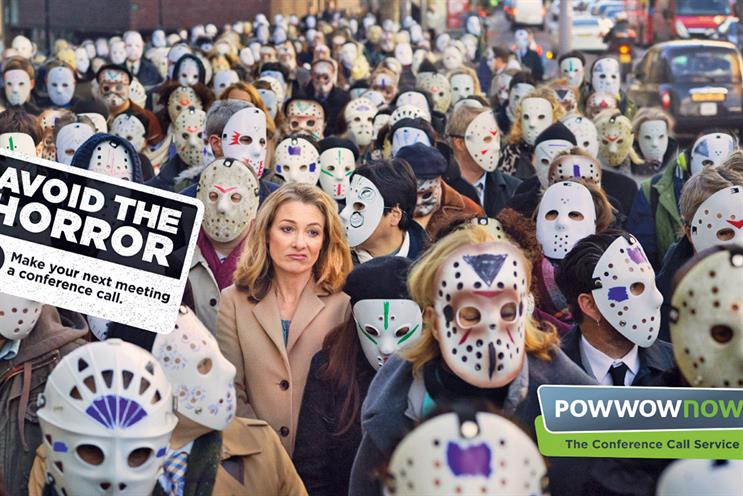 Score: 5
Last year: 5
The plucky little start-up, founded in 2012 by some former Rainey Kelly Campbell Roalfe/Y&R staffers, continued to plod along happily – never really troubling the big boys but finding its own niche, which seems to be profitable enough. While one of the agency's founders, Helen Kimber, preferred to take a role at RKCR/Y&R, the year for the rest of the team seemed to be one of "steady as she goes".
There were some pleasing enough wins – the UK launch of the Japanese retailer Rakuten, Blinkbox Music and Powwownow. The shop also strengthened its credentials in the media sector by winning FremantleMedia, for which it created a campaign marking the 30th anniversary of the soap Neighbours.
Chad Strider, "the world's best walker", made a reappearance for Bupa and the agency also celebrated its relationship with the healthcare company by picking up its sponsorship and events as well as its dental business.
Now these might not sound like the most exciting (or hotly contested) briefs ever, but it's the space where Hometown London has chosen to operate. Of course, cynics would argue that this shows a lack of ambition but, ultimately, not every start-up is destined to be the next Adam & Eve (even those born out of RKCR/Y&R) – and perhaps the agency never wanted to be. And maybe there's nothing wrong with that.
Either way, don't be too surprised if Hometown London continues in a similar vein this year.
How the agency scores itself: 6
How the agency rates itself: Launched Qatar Airways' flagship A380 fleet globally and Japan's biggest retailer Rakuten in the UK. We created the world's first 4D World Cup broadcast for ITV, amassed more than two million views for Bupa with an interactive film about the tooth fairy – and with a second outing for the world's greatest walker, Chad Strider. We created global campaigns for Neighbours' 30th anniversary and Dubai Airports and finished the year with a new client, Powwownow.
Hometown London
Type of agency
Advertising
Company ownership
Independent
Declared income
£3.1m
Total accounts at year end
11
Accounts won
5 (biggest: Dubai Airports)
Accounts lost
0
Number of staff
19 (-30%)
Key personnel
David Gamble co-founder
Simon Labbett co-founder
Chris Jefford co-founder
Score key: 9 Outstanding 8 Excellent 7 Good 6 Satisfactory 5 Adequate 4 Below average 3 Poor 2 A year to forget 1 Survival in question
Footnote: *indicates where agencies claim the corporate governance constraints of the Sarbanes-Oxley legislation.