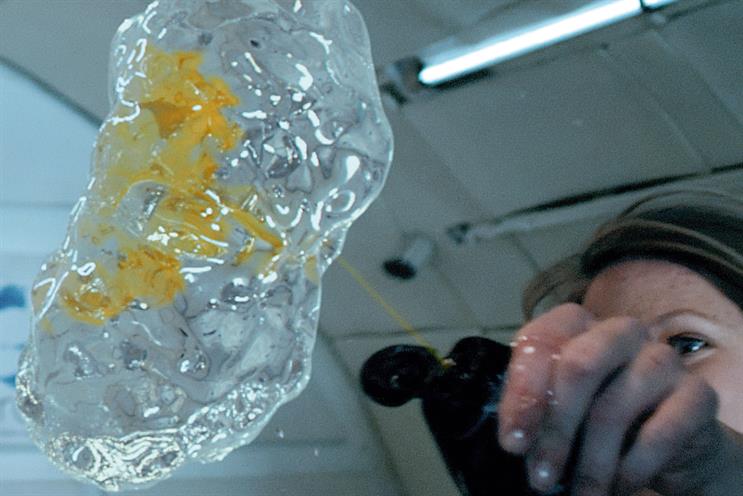 Score: 7
Last year: 6
Will Cheil Worldwide's decision to take Iris for a bride in 2014 prove a more fruitful coming together than the UK-based group's three-year flirtation with the US publisher Meredith?
In truth, the partnership between Iris and Meredith, in which it was hoped that the former's communication skills could be leveraged for the benefit of the latter's publishing interests, always looked odd and appears not to have been as successful as either party would have wished.
The new arrangement, under which Cheil buys out Meredith's minority stake with a view to owning 100 per cent of Iris over the next five years, looks an altogether more appealing prospect.
For one thing, Samsung, Cheil's bedrock client, is also a significant client of Iris, which now handles the majority of the electronics giant's UK below-the-line activity. For another, it allows Iris to up its game by extending its global reach while allowing the agency to tap into other skillsets and technologies.
What's more, it is a measure of how far Iris has progressed in recent times that it should look an attractive proposition for Cheil.
Iris entered the decade with significant losses that forced the agency to close some overseas offices and make redundancies in London. That is in marked contrast to its current position. Iris claims 2014 as its best-ever year, both commercially and creatively, while grabbing the attention of would-be clients.
Guinness shared its global digital business between Iris and BBDO, while Sol appointed Iris to develop a global below-the-line campaign. Meanwhile, in early 2015, Iris was named Wickes' lead creative agency.
With the new business having been underscored by impactful creative work for the likes of Adidas and Robinsons, Iris enters married life with an impressive dowry.
How the agency scores itself: 8
How the agency rates itself: It started by winning Samsung. Then Guinness. In between, we won pitches from Shell, Barclaycard, BMW and heaps more. We opened in São Paulo, Munich and Chicago, and formed a partnership with Cheil to take on the networks and accelerate our growth. Our work started getting global recognition with number-ones in Adcritic's Global Top 20 for Robinsons "zero gravity", Domino's "birds", Philips "hue" and Samsung "falcon". Epic year.
Iris
Type of agency
Global creative innovation
Company ownership
Cheil Worldwide
Nielsen billings 2014
£21m
Nielsen billings 2013
£40m
Declared income
£56.1m
Total accounts at year end
62
Accounts won
15 (biggest: Samsung)
Accounts lost
1 (Nicoventures)
Number of staff
450 (+12%)
Key personnel
Steve Bell chief executive, Europe
Dan Saxby chief executive, London
Sam Noble chief strategy officer
Shaun McIlrath joint global creative director
Chris Bayliss executive creative director
Score key: 9 Outstanding 8 Excellent 7 Good 6 Satisfactory 5 Adequate 4 Below average 3 Poor 2 A year to forget 1 Survival in question
Footnote: *indicates where agencies claim the corporate governance constraints of the Sarbanes-Oxley legislation.