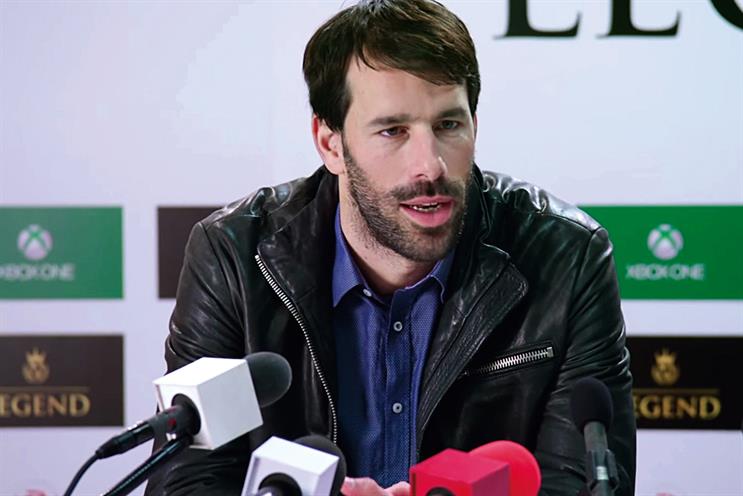 Score: 7
Last year: 7
With an array of strong work and eight new-business wins with no losses, 2014 was a year when Jam narrowly missed out on Campaign's best digital innovation agency prize.
New clients to enter Jam's Great Portland Street offices included Purina, Bakers, Felix, the National Trust, Regenerate, Nexxus and E.ON.
The shop's best work included "nature misses you" for the National Trust – a series of YouTube films that appeared to be inspired by The Mighty Boosh. One spot shows a caterpillar evolving into a butterfly with a comical voiceover commenting on the process.
It also created a spoof featuring Ruud van Nistelrooy, the retired footballer, to promote EA Sports' Fifa 14 game for Microsoft Xbox. Van Nistelrooy is seen in a fake press conference announcing his return to the game.
Jam created another entertaining campaign for Tesco Mobile, "the commute". In the ad, a host of characters – including the DJ and actor Goldie, a peloton of cyclists and a man on a penny-farthing – turn commuters' journeys home into a spectacular race. The agency also raised awareness around testicular cancer with a campaign called "#feelingnuts".
However, April's departure of Wayne Deakin, the executive creative director, after three years marked something of a watershed. Jam seemed to struggle to replace the long-haired Deakin until it hired the long-bearded Sean Chambers, the former executive creative director of Razorfish, to the same role six months later. It further strengthened the team by taking on Matt Hardisty, the joint head of strategy at Mother and a co-founder of AnalogFolk, as a partner.
With the feet of Chambers and Hardisty firmly under the table, it will be interesting to see if Jam manages to repeat the success of 2014. On paper, it's a strong team.
How the agency scores itself: 8
How the agency rates itself: Eight achievements for eight points: We strengthened our management; won eight accounts; didn't lose any clients; started a movement to eradicate testicular cancer; one of our creatives was chosen for the Young Lions Academy; we dressed the agency as Wallys; had our most successful creative year ever; created the phenomenon of the multicultural Christmas jumper; shortlisted for Campaign's Digital Innovation Agency of the Year. Hang on – did we miscount?
Jam
Type of agency
Digital creative
Company ownership
Engine
Declared income
£8.4m
Total accounts at year end
26
Accounts won
8 (biggest: Purina)
Accounts lost
0
Number of staff
105 (+5%)
Key personnel
Richard Costa-D'sa managing director
Iain Matthews head of planning
Sean Chambers executive creative director
Matt Hardisty partner
Ed Turner head of operations
Score key: 9 Outstanding 8 Excellent 7 Good 6 Satisfactory 5 Adequate 4 Below average 3 Poor 2 A year to forget 1 Survival in question
Footnote: *indicates where agencies claim the corporate governance constraints of the Sarbanes-Oxley legislation.