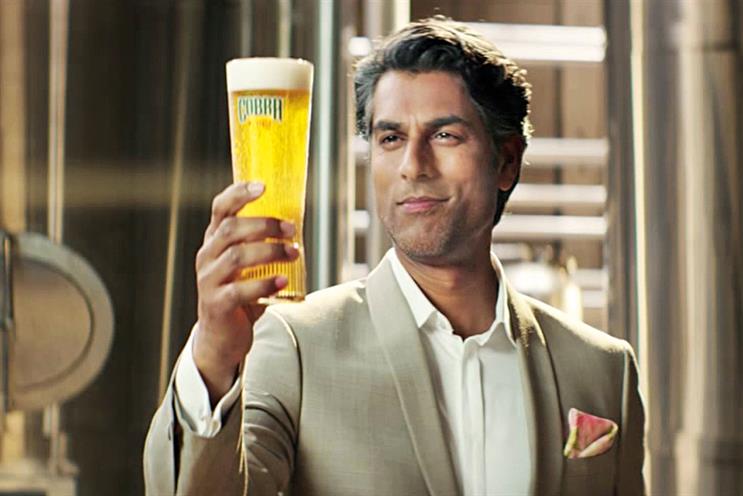 Score: 6
Last year: 7
With the arrival of Jon Wilkins, the Naked Communications co-founder, as the executive chairman and the appointment of Jim Kelly, Dentsu Europe's ex-boss, as a non-executive director, Karmarama began looking like a grown-up in 2014.
Wilkins will be key in helping the agency achieve its international ambitions. The addition of high-profile advertisers such as Iceland to its client list, as well as 13 per cent revenue growth, are symbolic of Karmarama's increasing maturity.
And while it lost out to Saatchi & Saatchi for Direct Line's £46 million account, its inclusion on the shortlist suggests the agency is completing its rite of passage. There was also evidence of a broadened offering with the acquisition of the mobile app specialist Nice Agency.
In the wake of the exit of its chief creative officer, Dave Buonaguidi (he has set up a free creative college and studio with Karmarama's backing), the top priority must be to evolve a more consistent creative product. Its new business doesn't appear to offer abundant creative opportunities.
While the introduction of a bra-making brewer to Cobra was a novel idea and two other spots – the BBC World War One promo and Virgin Active – were among Campaign's Picks of the Week, the Iceland work featuring women fawning over the one-time pop star Peter Andre made the toes curl.
On a more positive note, Karmarama added some clients looking to do more non-traditional work. It became Air New Zealand's lead agency, won DFS's direct marketing and data management business and had its international aspirations boosted when Costa hired the shop to promote its French roll-out.
If Karmarama can continue realising its ambition without losing its special character, the outlook for 2015 and beyond looks rosy enough.
How the agency scores itself: 7
How the agency rates itself: 2014 was the year of living progressively: Jon Wilkins, the former Naked founder, joined our family, as did the leading mobile specialist Nice Agency and clients including Air New Zealand, Unilever Foundry, Iceland and DFS. The creative department came under the new leadership of the group executive creative directors, Caitlin Ryan, Sam Walker and Joe De Souza, who took over from one of the agency's founders, Dave Buonaguidi, and set about creating our best-ever work.
Karmarama
Type of agency
Progressive multidisciplinary
Company ownership
Independent
Nielsen billings 2014
£78m
Nielsen billings 2013
£100m
Declared income
n/s
Total accounts at year end
30
Accounts won
8 (biggest: Iceland)
Accounts lost
1 (Jus-Rol)
Number of staff
228 (+21%)
Key personnel
Ben Bilboul chief executive
Sid McGrath chief strategy officer
Caitlin Ryan group executive creative director
Sam Walker group executive creative director
Joe De Souza group executive creative director
Score key: 9 Outstanding 8 Excellent 7 Good 6 Satisfactory 5 Adequate 4 Below average 3 Poor 2 A year to forget 1 Survival in question
Footnote: *indicates where agencies claim the corporate governance constraints of the Sarbanes-Oxley legislation.