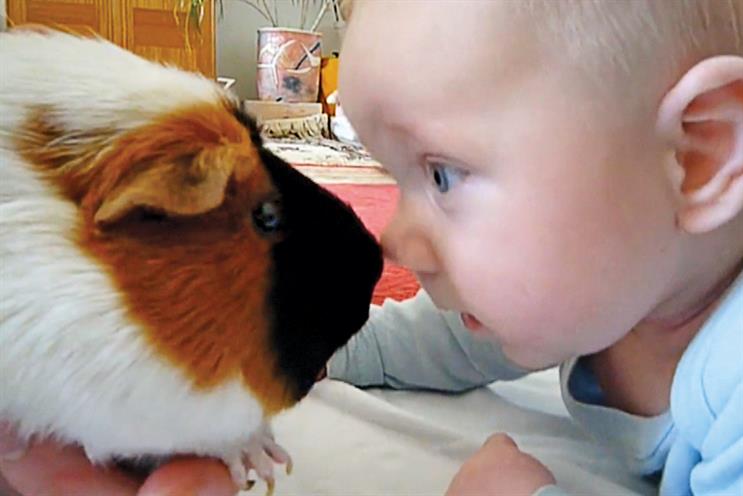 Score: 6
Last year: 5
Trying to point out the shortcomings at Krow Communications can seem like nitpicking. OK, the agency's pitching record is ho-hum. And the Virgin Trains "arrive awesome" campaign was truly worth its place among Campaign's Top 10 Turkeys of the Year in 2014.
Beyond that, however, it's hard to find fault with a shop that has just entered its tenth year with a stable management team and a core of loyal clients.
Indeed, there must be a correlation between the fact that Krow's four founding partners still run the business and the long-standing relationships with clients including Fiat (ten years), Ferrero (nine), Pets at Home (eight) and the Natural History Museum (seven).
What's more – and though it may be tempting fate to mention it – Krow has just clocked up its fifth year of zero client losses. It has even managed to keep a grip on the notoriously demanding DFS for three years – surely a triumph in itself.
Virgin Trains aside, Krow has a creative output that bears scrutiny. At a time when good press work is hard to find, its "spring/summer collection" for Fiat was well-received. Meanwhile, its "Maplin moment" TV spot, its first for the retailer since it won the business in 2013, gets the job done.
And while last year's Pets at Home TV ad, a video compilation of home movies made by pet owners and their animals, was cuteness overload, the overall effect was moving and heart-warming.
Now, Krow could do with extending its creative expertise across a broader client portfolio. It missed out in the contest for the £4 million Anchor account, although being appointed by Team GB for a marketing push ahead of the 2016 Olympic Games in Rio de Janeiro offers interesting opportunities to attract other clients. Once inside, the agency seems to make it hard for them to leave.
How the agency scores itself: 6
How the agency rates itself: 2015 sees our tenth birthday. We're in rude health – we have grown 21 per cent; we have great clients, great people and great work that is helping to build our clients' businesses. 2014 highlights include the crowdsourced "#mypetmoments" campaign, working with Dynamo to create the world's first virtual-reality test drive for the pan-Euro Fiat 500X launch and being appointed by Team GB to help our Olympians win more medals in Rio. Bring on the next ten.
Krow Communications
Type of agency
Integrated communications
Company ownership
Independent
Nielsen billings 2014
£113m
Nielsen billings 2013
£111m
Declared income
£8.5m
Total accounts at year end
26
Accounts won
2 (biggest: Shoptility)
Accounts lost
0
Number of staff
78 (+4%)
Key personnel
Barry Cook founder (business director)
Nick Hastings founder (creative)
Malcolm White founder (planning)
John Quarrey founder (business director)
Will Saunders managing partner (business planning)
Score key: 9 Outstanding 8 Excellent 7 Good 6 Satisfactory 5 Adequate 4 Below average 3 Poor 2 A year to forget 1 Survival in question
Footnote: *indicates where agencies claim the corporate governance constraints of the Sarbanes-Oxley legislation.