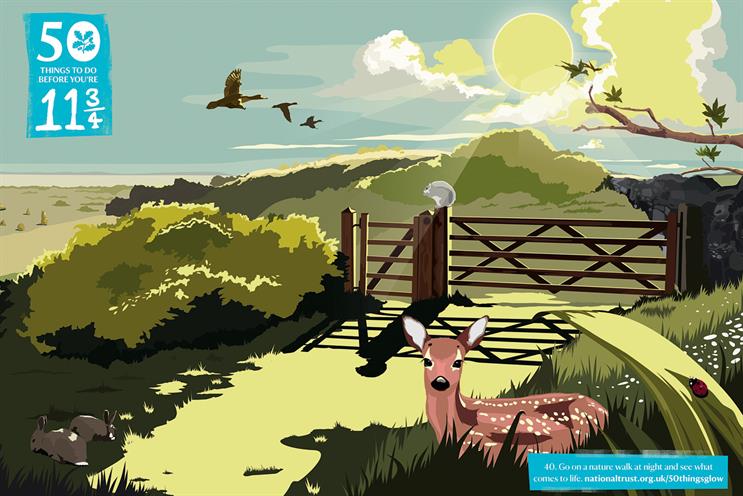 Score: 9
Last year: 9
Lida found out in 2014 that success begets success and was handed Campaign's Customer Engagement Agency of the Year title for the second time in succession. Even David Kershaw, the M&C Saatchi plc chief executive, acknowledged that the division's direct arm was responsible for half of its 17 per cent growth across the first half of the year.
Lida's management team, led by the thoughtful chairman, Matthew Heath, and the newly installed chief executive, Victoria Fox, continued to sweep up new-business opportunities – 11 claimed wins included Oxfam, John Lewis Financial Services and Doddle.
Lida also grew its relationship with Land Rover – a client for which the agency has produced some of its best and most innovative work – by picking up the car-maker's monster retail business. With billings in the region of £14 million, this doubled the size of the account in one swoop. And, in 2014, not one single client walked.
Another to be promoted was Jonathan Goodman, who was elevated to managing director in acknowledgment of his faithful service and steady client handling skills.
Under the effervescent executive creative director, Nicky Bullard, there was also a pleasing haul of awards including three Brand Republic Digital golds across three clients. Among the highlights was a wolf-whistling e-mail for Virgin Holidays that not only impressed the judges but resulted in a £500,000 uplift in holiday sales, as well as an innovative print campaign for the National Trust.
Lida is a great example of an agency that has assembled all the component parts to ensure sustained success (and have some fun along the way). And why wouldn't a third consecutive Agency of the Year crown be something to really aim for?
How the agency scores itself: 9
How the agency rates itself: Fresh off the back of doing the double, we've been doing our sums. And things are adding up rather nicely. Our revenue is up 27 per cent and profit 18 per cent. Our client list is longer with the addition of some amazing brands including John Lewis and Oxfam. And the accolades tally grew to 60-plus by the end of the year. Plus, we've welcomed 32 people into the fold down under with the launch of Lida Sydney. Bonza!
Lida
Type of agency
Direct
Company ownership
M&C Saatchi
Declared income
£16.8m (2013)
Total accounts at year end
35
Accounts won
11 (biggest: Oxfam)
Accounts lost
0
Number of staff
180 (+6%)
Key personnel
Lisa Thomas founder
Matthew Heath chairman and chief strategy officer
Nicky Bullard executive creative director
Victoria Fox chief executive
Louise Whitcombe chief operating officer
Score key: 9 Outstanding 8 Excellent 7 Good 6 Satisfactory 5 Adequate 4 Below average 3 Poor 2 A year to forget 1 Survival in question
Footnote: *indicates where agencies claim the corporate governance constraints of the Sarbanes-Oxley legislation.