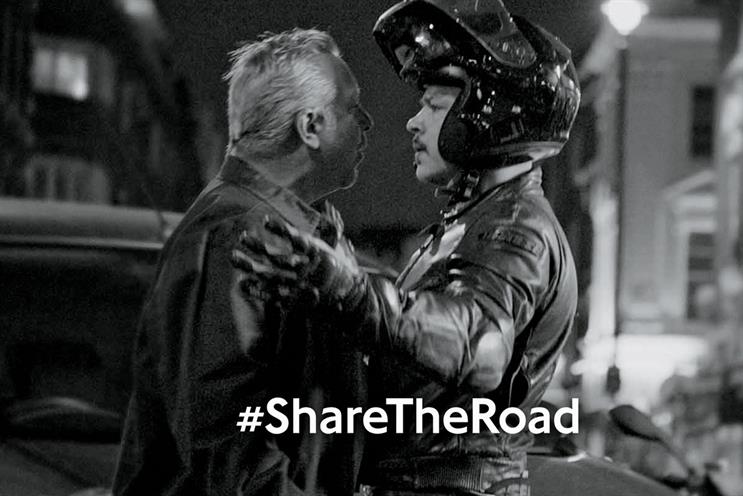 Score: 4
Last year: 4
Going into 2014 with Direct Line and Dixons Retail up for pitch was always going to make the year difficult for M&C Saatchi. And, in the end, it was bad news. The shop lost both, to Saatchi & Saatchi and Abbott Mead Vickers BBDO respectively. It was a tough start to Camilla Harrisson's tenure as chief executive and one that the agency struggled to bounce back from.
That's not to say M&C Saatchi did not make some big, bold moves, including buying Lean Mean Fighting Machine for up to £10 million in a bid to improve its digital offer. When Harrisson resigned in October after little more than a year to become the chief executive of Anomaly London, Lisa Thomas plumped for the LMFM founding partner Tom Bazeley to replace her.
Under its executive creative director, Elspeth Lynn, M&C Saatchi had improved its creative product during 2014, developing a fresher positioning for NatWest and producing good work for Transport for London, including "share the road". However, as part of Bazeley's bid to improve the creative offering, he changed the way the agency works in January 2015, giving total control to four creative directors working on client business, prompting Lynn's departure.
M&C Saatchi is in a totally different place from 12 months ago. It sits outside Campaign's agency top ten for the first time and its pride must be dented. Yet it also has a revitalised management team with something to prove. And it would like you to believe its wins (DE Master Blenders, anyone?) are worth as much as those big losses. But capturing Public Health England in early 2015 must have tasted nice.
Bazeley's aim is for M&C Saatchi to win Campaign's Agency of the Year by the end of the LMFM earn-out. There's a lot of work to do, but the LMFM boys have charmed lots of their new clients and staff so far. And that has to be a significant portion of the battle.
How the agency scores itself: 6
How the agency rates itself: While the Lean Mean Fighting Machine acquisition made headlines, we continued to go about our business with typical savoir-vivre. Existing business grew and we won clients such as Konami and Douwe Egberts. Creative success came with Virgin Holidays, NatWest and Transport for London – which was also runner-up for Advertiser of the Year. 2014 finished with a new chief executive, fresh creative blood and an agency that feels very different to last year. Different and better.
M&C Saatchi
Type of agency
Creative
Company ownership
M&C Saatchi Group
Nielsen billings 2014
£126m
Nielsen billings 2013
£193m
Declared income
£27m (2013)
Total accounts at year end
57
Accounts won
19 (biggest: DE Master Blenders)
Accounts lost
3 (biggest: Dixons Retail)
Number of staff
289 (+8%)
Key personnel
Lisa Thomas chief executive, UK Group
Tom Bazeley chief executive
Tim Duffy chairman
Score key: 9 Outstanding 8 Excellent 7 Good 6 Satisfactory 5 Adequate 4 Below average 3 Poor 2 A year to forget 1 Survival in question
Footnote: *indicates where agencies claim the corporate governance constraints of the Sarbanes-Oxley legislation.