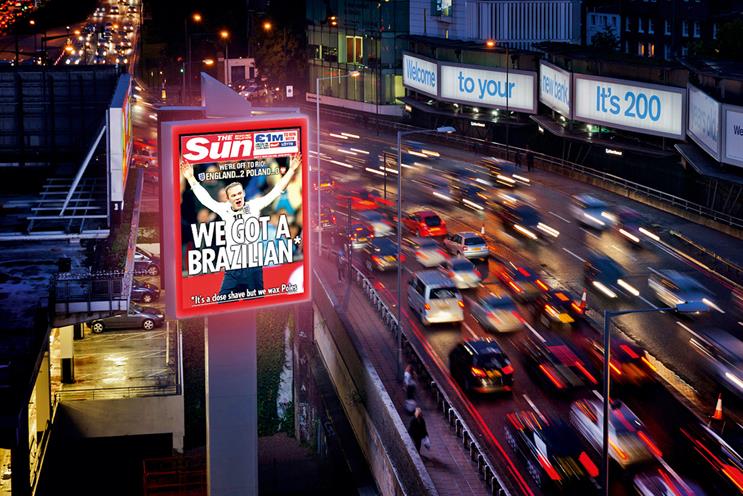 Score: 6
Last year: 7
The addition of Princess Cruises to its client list last summer seemed rather apposite for M/SIX, which had a steady-as-she-goes passage through 2014.
The only nasty squall blew up towards the end of the year when Dixons Carphone, the electronics retail group, announced a review to consolidate its two media accounts. The result was a downbeat start to 2015 as M/SIX's eight-year relationship with Carphone Warehouse came to an end, with Walker Media triumphant in the "winner takes all" contest.
Whether this will have an effect on the agency's equilibrium remains to be seen. At present, it seems to be focused on becoming a top-ten media agency, having bolstered its crew with the hiring of new talent while encouraging those on board with a series of promotions.
M/SIX ushered in 2015 with the announcement of Will Spence's arrival from Universal McCann in Sydney, where he was the chief client officer, to fill the newly created position of chief operating officer.
Matt White was another newcomer during the year, taking over as the head of strategic planning.
Meanwhile, the agency's status within The & Partnership was underscored when Jess Burley, the M/SIX chief executive, extended her duties by being named the chairman of AllTogetherNow, The & Partnership's new content division.
M/SIX's output was as prolific as it was varied. It launched OVO Energy and ran a celebratory campaign for The Sun to mark England's World Cup qualification. Robinsons Squash'd was rolled out with an innovative media execution, while the Unquiet Film Series for The Times and The Sunday Times was expanded via a centre-break takeover during Homeland.
After claiming its best-ever year in terms of revenue, billings and staff numbers, M/SIX will be hoping for a calm sea and a prosperous voyage during 2015.
How the agency scores itself: 7
How the agency rates itself: 2014 was another good year for M/SIX as we continued our efforts to become a top-ten UK media agency. New exciting hires, in particular Matt White as the head of strategic planning, marked our commitment to recruit the best talent in the industry, while the promotion of several key business directors to the board demonstrated our continued support of home-grown talent. We launched an exciting new supplier into the utilities market with OVO Energy.
M/SIX
Type of agency
Media
Company ownership
50% Group M; 50% CHI & Partners
Declared income
£164.8m
Total accounts at year end
26
Accounts won
5 (biggest: Princess Cruises)
Accounts lost
0
Traditional media
61%
Digital media
39%
Number of staff
85 (+31%)
Key personnel
Jess Burley chief executive
Will Spence chief operating officer
Dan Harris joint managing director
Ross Barnes joint managing director
Score key: 9 Outstanding 8 Excellent 7 Good 6 Satisfactory 5 Adequate 4 Below average 3 Poor 2 A year to forget 1 Survival in question
Footnote: *indicates where agencies claim the corporate governance constraints of the Sarbanes-Oxley legislation.