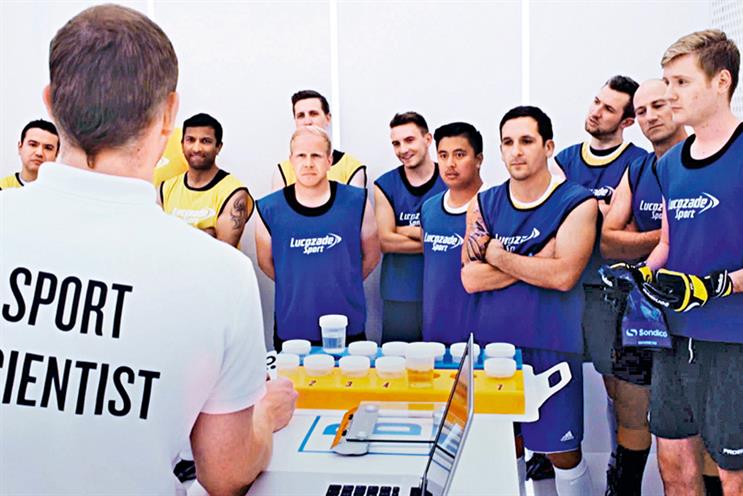 Score: 9
Last year: 9
It was a stellar 2014 for MediaCom, which was named Campaign's Media Agency of the Year for the second year in a row. How did the shop manage it? Pretty much by repeating its recipe for success.
New business came flooding through the doors, with a whopping £119 million of billlings from the likes of eBay, Ryanair, The Open University and Innocent. The most notable of the 22 new clients was the £82 million eBay EMEA account, which was landed in May. Perhaps equally satisfying was the return of the £18 million business from Hillarys, the blinds retailer, after a three-year absence.
One minor blip was the loss of Staples, which consolidated into Starcom MediaVest Group.
MediaCom's work continued to be innovative.
A campaign for the Home Office used a storyline and characters from Channel 4's Hollyoaks in TV spots to raise awareness of domestic abuse. Further evidence that the agency had successfully diversified beyond traditional media came from its Lucozade Sport promotion around the Fifa World Cup with Grey, which brought the humid weather conditions of Brazil to the UK in an experiential campaign.
It's little wonder that MediaCom had such a strong showing at the awards shows. The shop dominated both the Media Week and Campaign Media Awards, where it won the Grand Prix.
MediaCom's energetic chief executive, Karen Blackett, was rightly recognised for her hard graft. She became the first businesswoman to be named the most influential black person in Britain in the Powerlist and also received an OBE for her services to the media communications industry.
How the agency scores itself: 8

How the agency rates itself: MediaCom became "the content + connections agency". We delivered transformational communications effectiveness, 20-plus per cent above market norms. We won ten gongs at the Media Week Awards and were nominated for twice as many as our competitors at the Campaign Media Awards. We won £119 million of new business including Innocent, eBay, Moonpig.com, Ryanair and The Open University. You named us Media Agency of the Year for the second year.
MediaCom
Type of agency
Media
Company ownership
WPP
Nielsen billings 2014
£1,240m
Nielsen billings 2013
£1,233m
Declared income
n/s*
Total accounts at year end
252
Accounts won
22 (biggest: eBay)
Accounts lost
3 (biggest: Staples)
Traditional media
60%
Digital media
34%
Other media
6%
Number of staff
1,068 (+18%)
Key personnel
Karen Blackett chief executive
Jane Ratcliffe chairman
Sue Unerman chief strategy officer
Josh Krichefski chief operations officer
Claudine Collins managing director, UK
Score key: 9 Outstanding 8 Excellent 7 Good 6 Satisfactory 5 Adequate 4 Below average 3 Poor 2 A year to forget 1 Survival in question
Footnote: *indicates where agencies claim the corporate governance constraints of the Sarbanes-Oxley legislation.